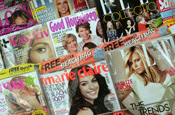 Magazine publishers have branded Asda a "schoolyard bully" after it proposed changes to distribution arrangements that insiders say would "devastate" the industry.

A newspaper and magazines buyer from the supermarket sent an e-mail to leading magazine distributors with a request for two pages of editorial or advertising space each month in titles chosen by the supermarket.

Representatives of Asda, magazine distributors and publishers met on Tuesday to discuss the proposals. In the meeting, Asda is understood to have blamed the e-mail on a junior buyer who was naïve and new to the category. Publishers are awaiting new proposals from the supermarket.

A spokesman for Asda declined to comment on the seniority of the person who sent the e-mail.

However, he said: "Any reference to free editorial was a mistake on our behalf and shouldn't have been included. The e-mail was very much a starting point to negotiations."

In the original e-mail, Asda proposed a contribution of £10,000 for shop space allocated to a distributor's titles. It also requested a space contribution of £2,500 per magazine for each new Asda store opened.

An industry insider said: "Asda is steamrollering industry publishers by squeezing every last drop of blood from them.

"Its absurd demands show a complete failure to comprehend the costs of producing a magazine. A demand for two pages of advertising/editorial in each magazine is tantamount to blackmail."

The insider argued that publishers are unable to publicly retaliate over the demands because of fears of delisting.

"Like children in a playground fearing a beating from the schoolyard bully, most industry publishers do not want to raise their heads above the parapet," the source said.

Tim Lucas, a former director of business development at The National Magazine Company and currently the managing director at the White Lodge consultancy, said the demands indicated Asda's complete lack of understanding of the industry.

Lucas said: "To make the margin back, sales in Asda would have to increase by 15,000 copies a year for each magazine. Nowhere in Asda's e-mail is there any recognition of this reality."