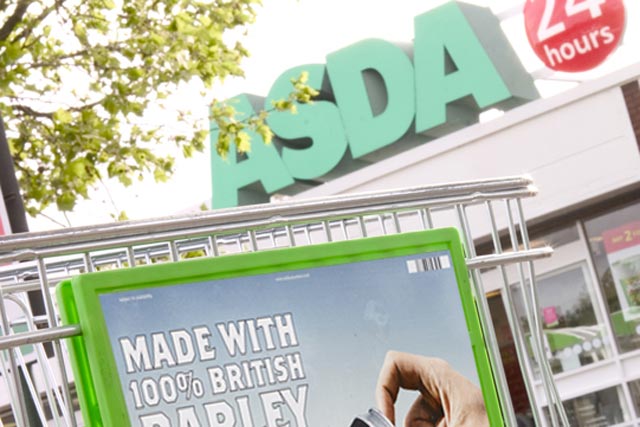 Speaking at yesterday's (22 October) IGD conference on internet retailing, Williams said Asda has spent the past 12 months putting in place initiatives that drive loyalty.
Some two million customers have downloaded Asda apps, while push notifications have proved effective because, according to Williams, people "want to be prompted by our deals".
The supermarket is also looking to capitalise on the nine million customers who walk into its stores every week "with a smartphone in their pocket".
This weekend Asda will run a Halloween treasure hunt in its stores using mobile devices with prizes including money-off vouchers.
Participants will need to download an Asda app to take part and sign-in to the in-store Wi-Fi, which is now in all of the supermarket's branches.
Williams said Asda is also trialling SMS marketing messages to drive "immediacy".
As well as seeking to drive more people in store, Asda is seeking to engage more customers online, outside of its own websites.
The supermarket is retargeting ads by gathering data on what people are searching for on its websites, to target consumers with product and content ads on the rest of the web.
Williams said the supermarket has built up a "singular customer view" by gathering together data on every product customers have bought on its grocery platform for the last "three and a bit years".
The retargeted advertising activity comes as Asda works on being more careful about its email marketing, having sent 300 million emails to its customers last year.
Williams said there was "lots of great content and if we are honest some stuff that actually went to too many people in the aim of driving traffic to our website".
Asda is seeking to drive additional ecommerce sales via third party websites through a partnership with London-based startup Foodity.
The partnership allows people to browse the BBC Good Food website and add products to their Asda shopping baskets without having to visit the Asda website.
Williams said the trial has proven popular and as a result Asda is looking to extend the service across "a multitude of different recipe websites".