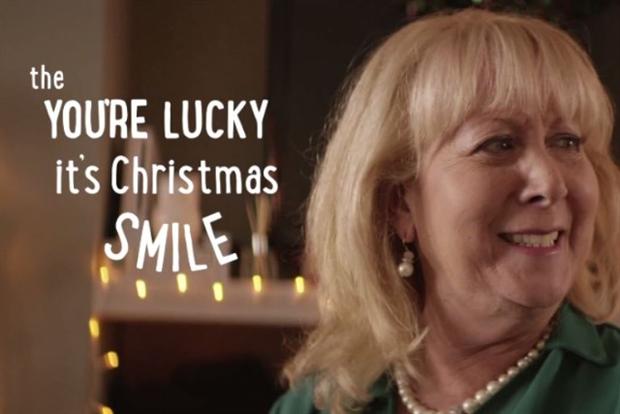 The retailer will focus three of its 11 product ads on the range in the run up to Christmas to communicate the quality of its produce over the "critical" trading period.
It will be the first time Asda has focused a product ad on its top tier Extra Special range since 2012 and comes as the retailer ramps up investment in own label – having increased Extra Special by 21% this year. Including the brand ad, it will have 12 spots in total.
This year, it has also added 70 products to the Christmas range including a 30-year-old premium Scottish Whisky (£60) whole lobster (£5) and Serrano Ham (£39) – popular with discounters Aldi and Lidl.
Speaking to Marketing, chief customer officer and head of marketing Steve Smith said the retailer had made the move in response to customer feedback, which told Asda it "did not have enough trade up products" last year.
He said there was a clear opportunity to grow top tier products, with the Christmas campaign designed to tap into the growing optimism of its core customers.
"It has been a gloomy four years to be frank," he said. "And this year people's economic position has improved - disposable income has materially improved and people are more optimistic and moving into a better frame of mind. So we need to be more optimistic and upbeat."
He said the Smile campaign was focussed on creating an emotional connection around something positive, fun and engaging. Unlike the likes of Sainsbury's and John Lewis, the ad was developed in one location with one cast saving Asda "a huge amount of money", he said.
"Our campaigns need to be hard working, we need to sell product – we need to drive traffic in the rush hour," he said, adding consumers were already lagging behind last year in terms of purchasing intent for Christmas. He blamed unseasonably warm weather for failing to trigger consumers into "putting on their winter coat and starting to think about Christmas" but insisted Asda was in a "good place."
However, he lashed out at "the gimmicks and games" of competitors in trying to drive sales through vouchering and loyalty programmes labelling them a sign of "absolute desperation" adding they would be "fighting for their lives" over the Christmas trading period.