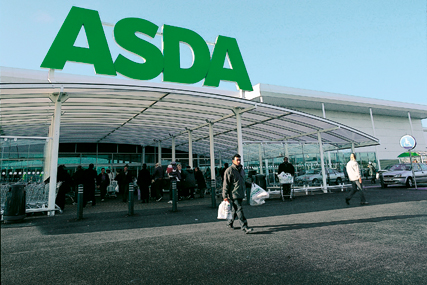 It introduced its new policy, which sets a floor price of duty plus VAT on over 99% of the alcohol it sells, on Tuesday.

This makes its minimum price on a pack of 20 440ml cans of 5% ABV beer £8.95, consisting of £7.62 duty plus 17.5% VAT on top. A one-litre bottle of vodka is £10.49 and a 750ml bottle of wine £1.99.

Asda has floated the idea of the Government enforcing the same policy across the whole industry, in a letter from chief executive Andy Clarke to the home secretary Theresa May.

Clarke writes: "We would support the development of a Responsibility Agreement on Alcohol. The Courtauld Agreement for reducing packaging and waste has been a great success and has been a real partnership between Government and industry and would be an ideal model for alcohol.

"We believe that the Government, in conjunction with the OFT, should create a safe and legal space for retailers and the industry to discuss how to tackle alcohol misuse in the UK.

"We stand ready to play a leading role in developing this Responsibility Agreement and believe that it must include issues such as improving alcohol labelling, better information and education, and tackling underage sales and proxy purchasing.

"It should also consider what constitutes responsible promotional activity on alcohol and siting of alcohol in stores. We welcome the announcement that alcohol should be part of the successful Change4Life scheme."
Asda's move was praised by the chief executive of Molson Coors UK, Mark Hunter, who said: "We whole-heartedly support Asda's move to stop selling alcohol below cost. It's a bold move and one we have been calling for, so we're pleased to see a major supermarket encouraging responsible drinking. Artificially low prices do not build brands or respect for alcohol."