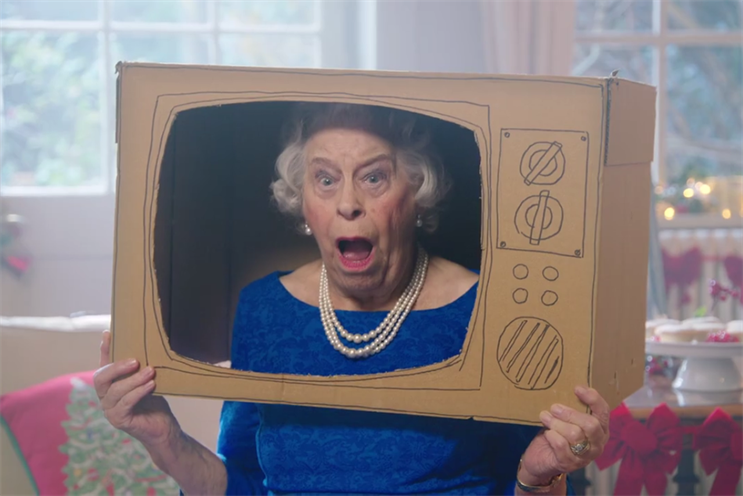 The food is so good at this right royal festive dinner that Her Majesty assumes it must be from Marks & Spencer or Waitrose - but then Kate reveals the truth with a double pat on her back pocket.
And there's a late arrival, when Prince Harry's new girlfriend Meghan Markle turns up at the front door.
The film was created for the supermarket by comedy production and content agency Hoot.