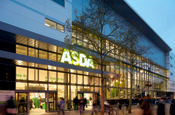 Rick Bendel, marketing director at Asda, said: 'Tesco believes everything is for sale, except when it doesn't suit it.' He refused to rule out bidding on search terms relating to rivals, including Sainsbury's and Morrisons.
From this week, Google's paid-search strategy will allow advertisers to bid for rivals' branded trademarked keywords.
The change has prompted a considerable backlash. Travel trade body ABTA is seeking legal advice, while Eurostar has called on its travel partners not to bid on its trademarked search terms.
Moneysupermarket.com, the financial services price-comparison site, has appealed to UK insurance companies to refrain from bidding on keywords relating to itself and its sister brands, insuresupermarket.com and travelsupermarket.com.
Lastminute.com chief executive Ian McCaig has threatened legal action over Google's decision, claiming it would cost his company millions of pounds a year to protect its brand.
Other businesses considering legal action include the Guardian Media Group/Apax-owned Auto Trader group.