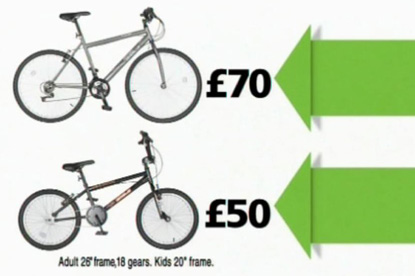 Mark Brown, the director of the Association of Cycle Traders, noted that the forks at the front of the bike in the ad were pointing in the wrong direction and said that because of this, the bike would not steer properly and the brakes would not work.
The £70 bike is self-assembly and the pedals, front wheel, handlebars and saddle have to be attached to the frame by customers.
Asda said that the TV ad was pulled as soon as the error was spotted.