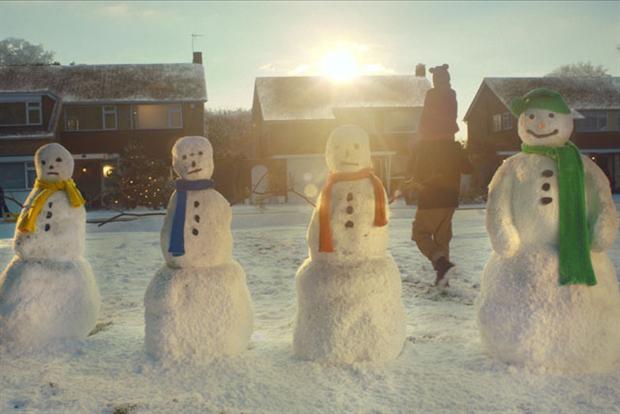 Speaking as Asda revealed its like-for-like sales grew by 0.3% for the 13 weeks to 4 October, chief marketing officer Steve Smith admitted Asda has not communicated the stories about the quality and provenance of its products very well.
Smith said: "We need to become much more balanced in our overall communications. We basically thought about quality as moments of the year and we had three moments in a year, but you are never going to change perceptions and build a brand by [focusing on] three moments. What you are going to see now is a constantly on quality message."
Asda chief executive Andy Clarke has unveiled a five-year plan it has worked on with McKinsey to boost the business, which involves investing £250m in "quality, style and design" of its products.
The supermarket is also investing £1bn in lowering prices across the next five years, although the incremental increase in investment will stand at 40% of the overall £1bn figure.
Asda has also conceded it is considering opening convenience stores, but will only do so towards the end of the five-year plan once it has reinforced its commitment to price.
Clarke said: "I'm passionate that we don't compromise our value position, which some [other supermarkets] maybe have done with the formation of convenience stores in their retail chains."
The potential entry into convenience stores and plans to increase click-and-collect points from 218 to more than 1,000 over the next five years comes as Asda seeks to increase physical access to its brand from 53% to 70% of the population by 2018.
The expansion will have a particular emphasis on London and the South East.
Smith added that Asda's "gimmick-free" strategy can still enable the brand to talk about price and value in a "funny, engaging, emotional way with personality" with "hard working" Christmas advertising.
He said: "There is lots of glitz and glamour from all our competitors with people doing three-minute ads with lots of high production value, all fantastic and all beautiful. I'm sure they will win great awards, but for us our plan is really hard working.
"Gimmicks create these little artificial bursts of buzz. If you look at social as building relationships then it honestly is a long term conversation. It is not just looking for a reaction."