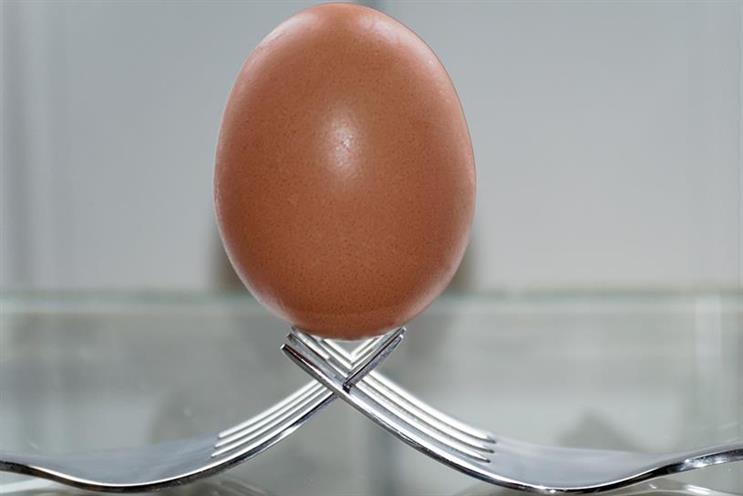 Aldi made the same commitment earlier this year, and Tesco followed just two weeks ago. With pressure from animal welfare groups groups and public campaigners, including 14 year old Lucy Gavaghan, Morrisons said it would follow suit on Monday, with Lidl doing so yesterday.
This left Asda as the only major grocer yet to sign up to the move – despite its parent company Walmart making the same pledge in April for its US operation.
But the supermarket this morning confirmed to Buzzfeed News that it would be doing the same.
Elsewhere in the market, Sainsbury's stopped selling whole caged eggs in 2009, and stopped using them as an ingredient in 2012; the Co-op stopped in 2008; and Waitrose only sells free range and organic eggs.
Caged hens are the cheapest way of producing eggs, but the method is often regarded as cruel by animal welfare campaigners. The most basic form, barren battery cages, were banned across Europe in 2012, but "enriched" cages with more facilities are still permitted. Instead, Lidl and Morrisons will now move to using barn hens for their non-free range eggs.
Campaign group Compassion in World Farming welcomed the announcements, which it said were the result of consumers making their voice heard by the retailers.
"Whilst the timeline is longer than I would like, all of us at Compassion very much welcome the pledge to dump cages in favour of humane, free range and barn ways of keeping hens," said chief executive Philip Lymbery.
"This dramatic shift in corporate consciousness is the culmination of many years of public campaigning, corporate engagement and tireless work behind the scenes."
Consumer pressure
Animal welfare is a key concern for British consumers. A study of 1,500 consumers last July by research firm Mintel found it to be the single most significant ethical issue, with 74% saying it was an important indicator of an ethical company. In contrast, 60% named responsible sourcing of ingredients as an important factor, and 57% said worker welfare.
Both Morrisons and Lidl made it clear that the ethical demands of their customers had prompted their decisions.
Morrisons posted a statement on its Facebook page on Monday that said: "2025 does seem a long way off, however the work for us has started. Over 60% of our sales are free range already so customers still have the choice as to which they are able and want to buy.
"This decision is huge and we need to ensure we do it right. New free range farms need to be built and and we have a responsibility to support all farmers during this transition as lots of livelihoods and jobs are involved in egg production. if we can get there sooner we absolutely will. We promise this has our commitment."
Lidl said it would work closely with egg suppliers to ensure there was no detrimental impact on their businesses from the move
"Our pledge underlines our understanding of our customers' changing expectations, as shoppers increasingly search for responsibly sourced high quality British produce at the best price," said Lidl UK commercial director Ryan McDonnell.