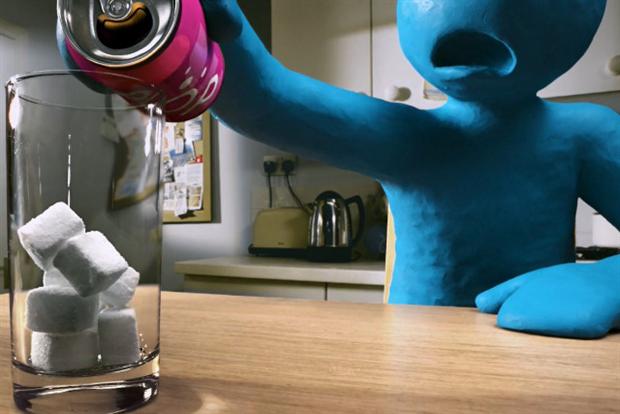 The retailer said it would reduce the amount of sugar from a selection of its own-label soft drinks by May as part of its Change4Life commitment.
The commitment relates to 26 of its products, including cola and tonic water and builds on its earlier commitment to slash sugar from Smartprice corn flakes and own label yoghurt.
Hayley Marson, Asda's company nutritionist, claimed the move was a "milestone" for the company.
"We are continually looking at ways to make it easier for our shoppers to make healthy choices, while still preserving the great taste that our customers know and love," she said.
The move was welcomed by Public Health England, which runs Change4Life and by Public Health Minister Jane Ellison who urged other businesses to "follow suit".
Professor Kevin Fenton, national director of health and wellbeing at Public Health England, said: "Childhood obesity can have devastating consequences for long term health. One of the ways that Change4Life looks to help address obesity in England is by working in partnership with a range of commercial and public sector organisations in order to reach consumers in a range of ways.
"We welcome efforts by manufacturers and supermarkets in reformulating products and offering lower sugar options to the consumer," he said.
Public Health Minister Jane Ellison added: "This is an excellent step forward to encourage people to choose healthier drinks. I welcome this move and encourage other businesses to follow suit."
Asda is the latest supermarket to slash the sugar content of soft drinks. In 2013, Tesco unveiled plans to cut 25% of sugar from own brand carbonates, and almost a third from its high juice. Waitrose followed, as did Sainsbury's in November.
Read next