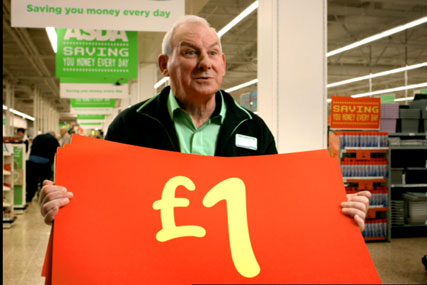 As Marketing went to press, the retailer was set to announce the launch of 4000 'quality' products, backed by a major marketing push. The move is viewed by retail experts as an aggressive bid to prevent consumers from returning to branded products.
The planned activity comes in the wake of criticism last month of Asda's food strategy from its own chief executive. Andy Clarke, who was promoted to the role in May, said that food quality was something the chain 'hadn't been as focused on in the past as it should have been', undermining its credibility in this area.
Malcolm Pinkerton, senior analyst at Verdict Research, said of the overhaul: 'It's going to be all about how Asda enforces or enhances its quality credentials and changes customer perception by saying it's not just the cheapest – it's about quality as well.'
Adrian Thomas, retail dir-ector at marketing agency Billington Cartmell, which works with Morrisons, said the retail industry had been surprised when Asda began to emphasise its price guarantee earlier this year, as this was already seen as the supermarket's area of strength.