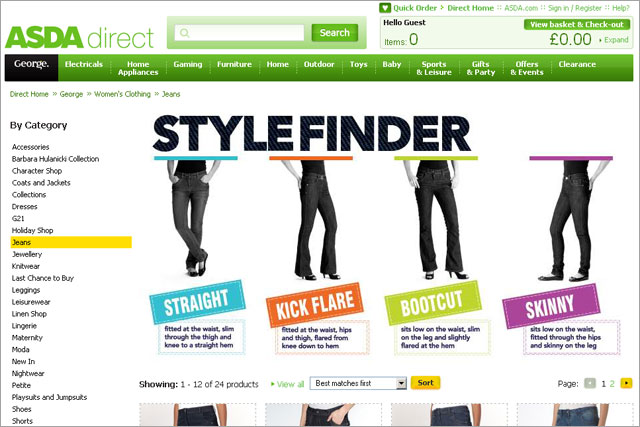 The Great Bum Jeans at George are set to be unveiled when Asda rolls out its latest denim collection to UK stores in September.
The supermarket is currently using its George at Asda Facebook page to recruit female consumers to test the jeans. As Marketing went to press, more than 750 women had volunteered to participate.
The launch will be the main focus of the supermarket's denim in-store event, with a press campaign also understood to be in the pipeline.
The activity has been timed to coincide with the season in which consumers traditionally buy denim garments, according to an Asda spokeswoman.
The campaign is likely to feature women who are not professional models, as was the case with Asda's recent Price Guarantee and 'Chosen By You' ads.
However, the retailer would not confirm whether it would use its signature "pocket tap" in any future campaign.