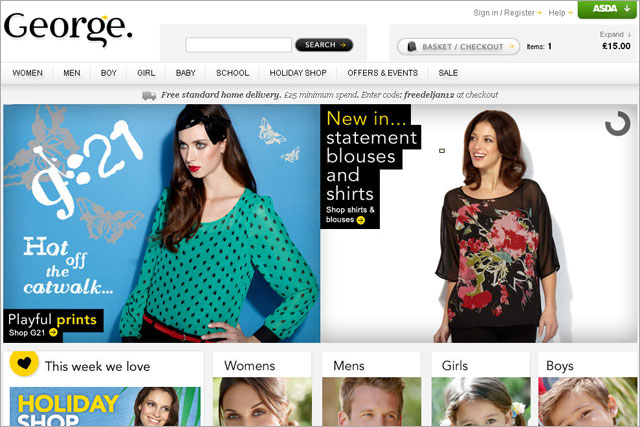 The supermarket chain redesigned the George website at the end of 2011, enabling it to showcase more content.
Asda is now searching for an agency to scale up the content to deliver a "more exciting customer experience".
Last July Marketing revealed that Asda was overhauling its digital strategy and expanding Asda Direct, its site for non-food items, including George.
It appointed LBi the following September to handle the overhaul and devise a mobile strategy.
The retailer is also currently understood to be holding a pitch for a digital agency to work on a new financial services proposition, following its registration of an Asda Money trademark.
Follow Sarah Shearman on Twitter @Shearmans