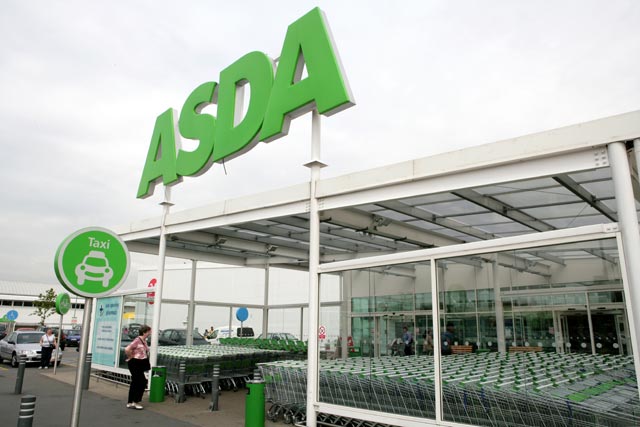 A further two ads have escaped censure.
Morrisons and Tesco complained about ads aired on TV and shown in the national press last winter.
The TV ad featured a voiceover that said: "She grabs a basket, knowing shopping's changed because, for the first time, if it could've cost her less elsewhere, we'd give her the difference off her next shop. It's the new Asda Price Guarantee and it's for every single one of you."
On-screen text stated "mysupermarket.co.uk and independent data, exclusions apply. Vs Tesco, Sainsbury's, Morrisons, Minimum eight comparable items. Conditions apply. Difference via e-voucher. Verification on website".
Additional copy read "Saving you money every day", "Guaranteed", and "Check for yourself".
Four separate print ads carried similar claims, each focusing on a different area – books and sporting goods, fresh meat, general shopping, and famous brands.
Morrisons challenged the ads, claiming they could not be substantiated and were misleading because price checks with Morrisons could only be completed twice per week, using shelf scanners, which Morrisons said, would be unreliable.
They also claimed Asda chose days to scan when offers were less likely to be live and when own-branded and non-food products were exempt, creating an unrepresentative comparison.
Morrisons challenged the TV and print ads because they alleged they featured items, such as non-grocery, which were excluded from comparisons. In one case World Cup products exclusive to Asda were featured.
Tesco challenged the TV ad and one print ad that both claimed Asda was generally cheaper, because the comparisons made significant exclusions.
The ASA upheld some of the complaints because on specific ads it was not made clear that exclusions applied to non-grocery items, such exclusions applying to items a shopper would consider to be on a weekly shop, which made the ads misleading.
The TV ad was found to have breached Cap (Broadcast) TV Advertising Standards Code rules 5.1.1, 5.1.2 and 5.1.3 (Misleading advertising), 5.2.1 (Evidence) and 5.2.5 (Guarantees).
Two of the print ads were found to have breached Cap Code (Edition 11) clauses 7.1 and 7.2 (Truthfulness).
The ASA statement said: "We told Asda to ensure their ads did not suggest their price guarantee applied to all items, including non-grocery items and items that were specifically excluded, or that their savings claims referred to shopping generally rather than specific items, if that was not the case."
Two press ads – one featuring grocery shopping, and another featuring famous brands – escaped criticism and have not been banned.
Despite the judgement, an Asda spokesman said: "The ASA ruling is fantastic news. We're absolutely delighted. The Asda Price Guarantee is one of the easiest and best ways for shoppers to compare the cost of their groceries."
Asda relaunched its Price Guarantee in the New Year with an extension of the refund to 10%.
Asda, Tesco and Morrisons have embarked on a price war since the beginning of the year and Tesco has pledged to accept Asda Price Guarantee vouchers in its stores.