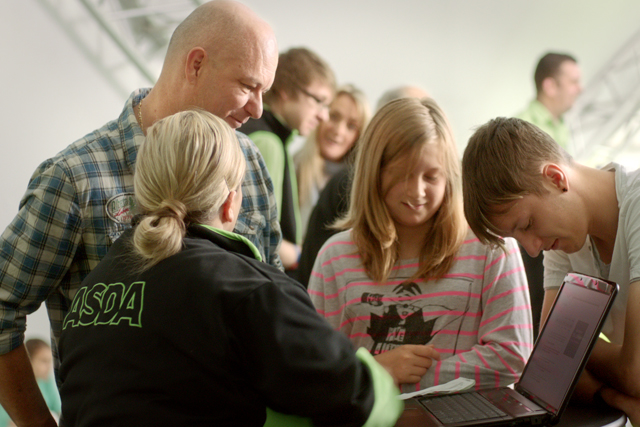 Launching on Friday (24 June), the activity will highlight customers' reactions to saving 10% on their weekly shopping at an event filmed earlier this month in Staffordshire.
It also revives Asda's signature 'pocket tap', which has been absent from recent ads.
The campaign, by Saatchi & Saatchi, is the supermarket's most integrated to date, spanning TV, digital and radio.
Asda launched its pricing offer at the beginning of the year. Under the deal, it guarantees that if comparable items in a customer's grocery shopping are less than 10% cheaper than at rivals Tesco, Sainsbury's, Morrisons or Waitrose, Asda will give them 'the difference plus one penny'.
Tesco sought to combat this in February by promising to refund 'double the difference' if a basket of groceries was cheaper at Asda. However, it axed the scheme just two months later.
Separately, Asda chief operating officer Simon King has left the business just six months after joining.