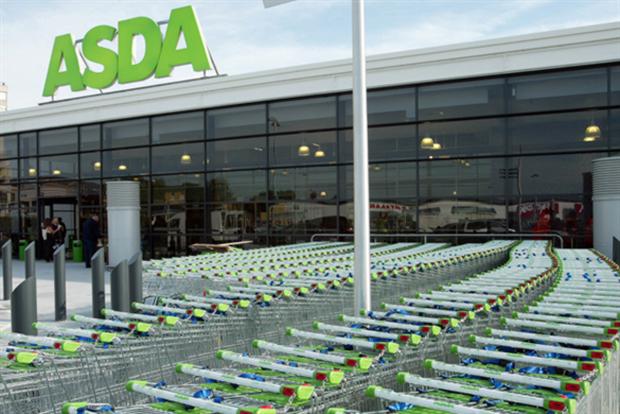 Beacons are small transmitters – often the size of a postage stamp – that use Bluetooth or other connectivity to detect a nearby smartphone or device.
They can trigger push notifications that, for example, could send information about discounted bin bags to shoppers walking past a beacon hidden in the household cleaning isle.
Asda has installed beacons at "a couple of dozen" stores and at its head office, partly to demonstrate how the technology works to senior figures and partly to learn how customers might use it.
One test concept allows Asda to demonstrate its competitive prices on products versus rivals.
No wider roll-out
The current trial is not customer-facing, nor are there any plans for a wider roll-out, according to Asda's head of partnership marketing, Nick Bamber.
"The numbers are very small – this is not a programme that will be large scale in the coming year," he said, speaking at the Nimbus Ninety Ignite conference.
Bamber highlighted current barriers with beacon technology – namely that customers need to have the relevant software on their phones and have Bluetooth switched on.
Asda has been trialling different types of beacon technology over the last year, including Apple's iBeacons, ROI and ByteLight, which turns LED lights into beacons.
The retailer is separately testing shoppable YouTube videos as part of a broader partnership with third-party start-up Constant Commerce, formerly Foodity.
Earlier this year, Tesco trialled iBeacons at its Chelmsford store but decided customers were not ready for the technology.
John Lewis put £100,000 into beacon start-up Localz and will trial the technology for its Click and Collect service.