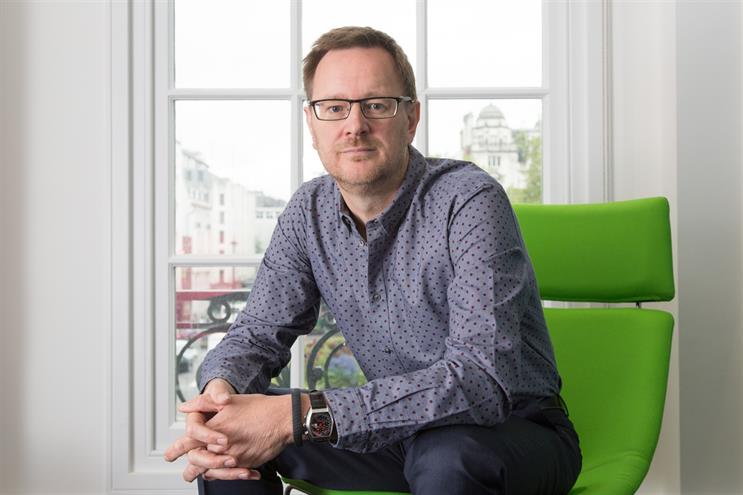 After seven years at the helm, Highfield is stepping down for family reasons and to pursue non-executive director positions in the next phase of his career, the company announced this morning.
David King, the chief financial officer, will replace Highfield as chief executive with immediate effect after an annual general meeting on 5 June.
The regional newspaper giant has struggled to maintain in the face of declining year-on year advertising revenues, despite its balance sheet being mitigated by the performance of i, which it bought from ESI Media for £24m in 2016.
The company is carrying out a strategic review, launched last year, to find a refinancing plan to repay £220m in high-yield bonds which mature in June 2019.
Last year Johnston Press' ad revenue dropped by 18.3% to £100.2m in 2017, having fell by similar proportion in 2016. This included a print ad revenue decline of 20% to £49m for 2017, which was partly mitigated by an 8.1% increase in digital advertising to £20.1m.
However, the i has performed very well for the company, with ad revenue up 27% alongside a 20% increase in newspaper circulation revenue in 2017.
Last year the company merged its print and digital functions amid a restructure.
Highfield said: "I have been privileged to lead Johnston Press during a period of unprecedented turbulence in our industry. Since 2011 we have grown our overall audience, in particular our digital business, created an industry leading tele-sales operation and maintained margins.
"The acquisition of the i newspaper has been a particular highlight. I am proud of what the board and my colleagues have achieved and would like to thank them all for their support. I wish David every success in his new role."
Before joining Johnston Press, Highfield held roles at the BBC in the 2000s after training as a management consultant and then moving into digital media roles at NBC Europe and pay-TV channel provider Flextech. Former BBC director-general Greg Dyke described Highfield in his autobiography as "one of the most inventive people I know".
Highfield joined as the BBC's director of new media and technology in 2000 and was given additional responsibility for broadcast and production tech in 2005, before leaving in 2008. He also worked for Microsoft as UK managing director (consumer and online) before joining Johnston Press in 2011.