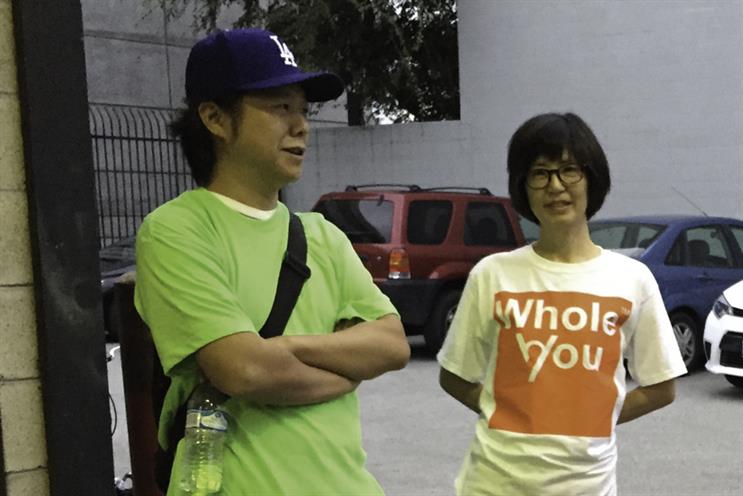 The work – a documentary and photography by a blind man, with minimal product references – was led by Hiromi Inagaki for Whole You and Go Sohara of JWT Japan.
The aim was to redefine health as the ability to live a full life: quite a departure both for an old, conservative Japanese company, and healthcare brands in general.
Developing the brand required extensive interviews with target users, and Inagaki had to convince a company built on pure sales to think in terms of brand-building.
The pair believe open discussion is indispensable, given the complexity brands face.
---
Go Sohara
Executive creative director, J Walter Thompson Japan
I always enjoy and get inspired by the philosophical and ambitious conversations that I have with Hiromi about the brand and life beyond the brief/presentation and day-to-day job. Maybe because of our experiences and backgrounds, we share a similar way of thinking and feeling.
Sometimes she encourages me to go further, and sometimes I do it for her. The biggest reason we have this kind of relationship is that we truly believe people need this brand as individuals, rather than just as an agency creative and a client.
---
Hiromi Inagaki
Brand-owner and chief innovation officer, Whole You
Go is a shy person, but this means he is truly humble and able to embrace individual differences because he has inner confidence. He knows what being "global" really means.
Sometimes it's a lonely business to run a new brand in a way that brings
a difference to the world, but Go understands that and knows how to transcend the borders – not just geographical ones but those
within our minds.
It's great to have a guy like him, not just as a creative person but also as someone with whom I can share my thoughts and figure things out. We don't always talk about work: I enjoy having rather philosophical and profound chats with him from time to time… not to mention our mutual love for great food, the source of happiness that inspires us both.
.