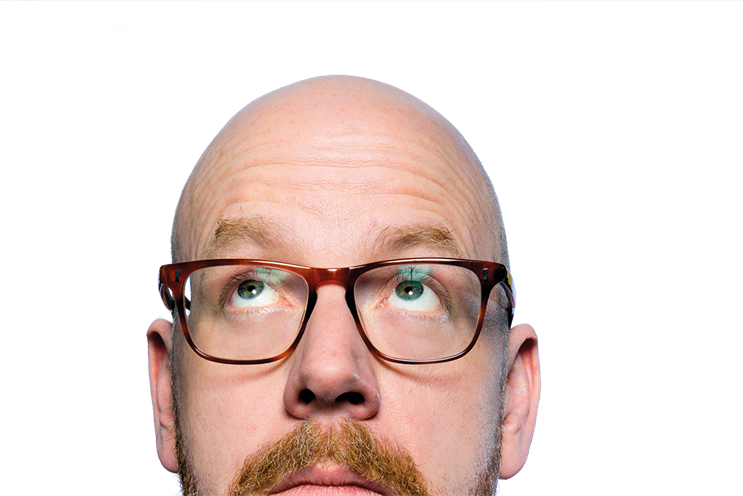 Outdoor. Everyone sees it and everyone is meant to. I don't think we're brave enough. We treat outdoor like it is just a big digital banner ad. That's lazy.
In a time when we walk the streets glued to our handsets, something that speaks to all of us creates an obligation to make something that populates culture, not something that denigrates it.
We should be using these sites to activate people and stimulate debate. That's why we produced long-copy ads for the Tate. We wanted to provoke people with the story behind the art, rather than simply show an image that will never live up to the art in the gallery.
I won't ever forget a giant Wayne Rooney looming over the A40 as a screaming, war-painted warrior for Nike's 2006 World Cup campaign. He embodied our hopes and fears, as well as the tribal aggression of the game. That poster, at that time, speaking to all of us. That's what I call cultural impact.
Cultural consequences
Think back to Blair's "Demon eyes", "Labour isn't working", the "Pregnant man". These posters reflected and shaped powerful cultural moments. But where was the killer poster in the Referendum campaign? It had turned into a bus – one with a headline (the £350m NHS claim) that was a lie. Desperate times.
So what do we do about it? Ask a simple question: what is the cultural ambition? And if it isn't beautiful, useful or entertaining, if it doesn't make us stop and think different or do different – for even a split second – then it shouldn't be there.
In 1965 the US introduced the Highways Beautification Act – in a bid to reduce the number of billboards on the nation's roadsides. Fifty years on, perhaps it's time for the Culture Augmentation Act?
---
Leo Rayman is the chief executive of Grey London.
As a judge in the Clear Channel and Campaign Outdoor Media Awards 2017, he will be looking for ambitious work that provokes and activates culture