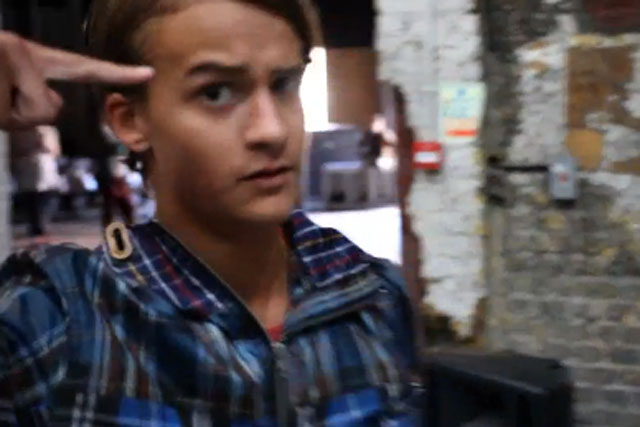 The global drive, by recently appointed agency Bartle Bogle Hegarty, features viral, digital and social media activity, designed to engage with fashion-conscious men through entertainment.
The 'Urban tour' campaign features the latest trends from seven "fashion capitals" – London, New York, Los Angeles, Berlin, Paris, Tokyo and Shanghai.
In the UK, the activity comprises performances from some of the world's "most unique dance talent". Viewers will be able to click on individual dancers and then click to buy the clothes they are wearing in the videos.
Lindsay Nuttall, global head of strategy and communications at Asos, said the push was based on the insight that men were more likely to follow peers than be inspired by catwalk shows.
She said: "Men are into details, such as materials and textures. They are more likely to focus on tiny differences. It's about being a nudge above their friends' style."
The campaign is a part of Asos' wider 'Fashion as entertainment' strategy. Jason Gonsalves, head of strategy at BBH, claimed the approach came from the need to find a different way to talk to men.
He said: "A lot of guys aren't scouring magazines to draw their inspiration, they are looking to culture, bands and films to shape their look.
"This is why we had to do something different from traditional fashion advertising."
Nuttall added: "Our customers don't stay entertained by the same thing twice. The trick for us is to have very focused digital cost-per-click work, as well as hugely creative brand campaigns. Then we bring the two together, with clear commercial return paths."
The viral activity has also been created with a global audience in mind, reflecting the brand's ambitious expansion plans.
Last year, Asos launched websites in the US, France and Germany, and plans to open five further country-specific sites this year. These are expected to include China.
This international strategy is paying dividends and the brand reported a 52% (£339.7m) rise in revenue for the year to the end of March, with international sales rising by 142%.
To read the full story of Asos' quest for global digital fashion domination, see next week's issue of Marketing.