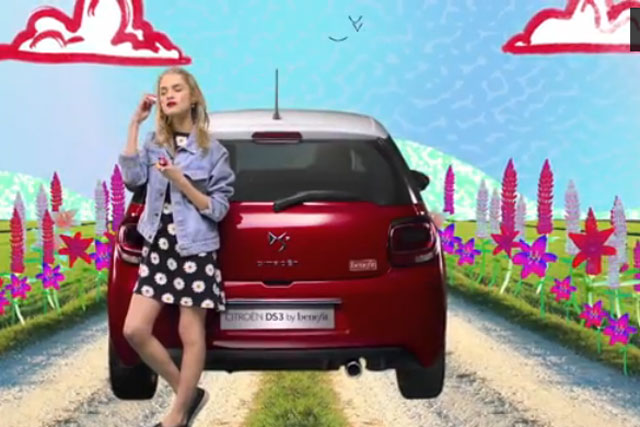 The boutique is hosted on a microsite at Asos.com and has embedded video content that allows people to digitally test drive a new car, which has been shot on green screen to create hyper-real worlds.
The site will also introduce the new Citroen DS3 model, the result of the car marque's tie-up with Benefit. The partnership was brokered by OMD UK.
People will be able to browse the full specs of the cars and colour options online, and the activity is supported by a competition to win the new car, with runners-up receiving Asos vouchers. The first 10 purchases of the car will also result in £200 ASOS vouchers.
Jules Tilstone, marketing director at Citroën UK said: "Citroën and Benefit have brought some fun and original ideas to these collaboration models, and through the unique digital boutique environment Asos is creating to showcase the collection, we look forward to introducing a huge new audience to the style and charm of the Citroën DS3 by Benefit range – the height of four-wheel-fashion."
Asos said, "We are delighted to announce this microsite showcasing the stylish Citroën DS3 by Benefit collection in a new innovative way.
"The result is a unique online car boutique at the heart of the Asos environment where our customers can view the full spectrum of the cars in the most fashionable setting and from the comfort of their own space."