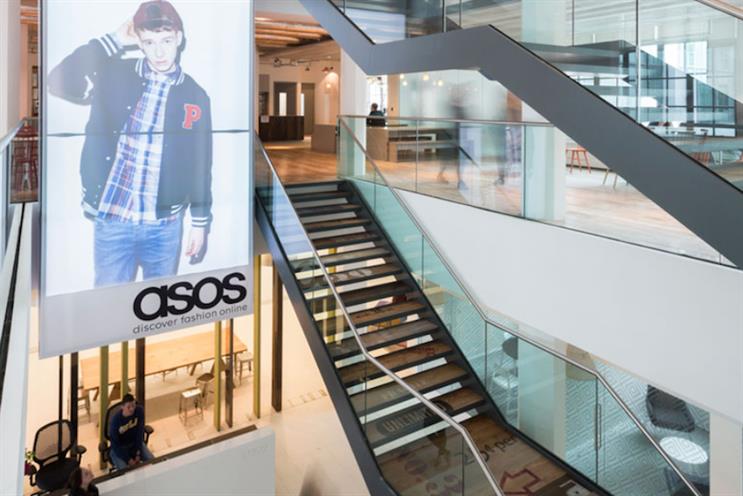 The call for ideas explicitly rules out wearable tech, 3D printing and fashion design, instead prioritising "making the customer experience easier, more enjoyable and more personalised".

Suggestions include helping customers find products more easily, reaching more customers with the Asos offer wherever they are, helping customers get their orders faster and easier, and helping Asos better understand and reward its customers.

Asos is focused on the twenty-something market and has 4.3 million active customers (who it defines as having shopped in the past 12 months) in the UK and 5.6 million in other countries, including the US, France, Germany, Spain, Italy, Australia, Russia and China.

It has partnered with Wayra, the start-up incubator owned by O2 parent Telefonica, to hold a formal competition in a bid to flush out start-ups with the best ideas.

Winners will be offered £34,000 in cash investment in addition to office space in Wayra's academy in central London for eight months and access to mentoring.

Cliff Cohen, chief information officer at Asos, said: "There are specific areas where we would like to accelerate innovation, but we are also excited to hear what ideas come back from the start-ups themselves."

Gary Stewart, a director at Wayra UK, said: "To see Asos - arguably one of Britain's biggest start-up success stories - itself embrace open innovation in this way is truly inspiring and shows why the UK has evolved into one of the world's best start-up ecosystems. Asos is the perfect co-investor for anyone interested in e-commerce, adtech and fashion tech."

News of the contest comes soon after Asos chief executive Nick Beighton told analysts that the company was trialling 'buy buttons' on a number of undisclosed internet platforms.

In February, more than 50% of orders – rather than just traffic – came from mobile, a first for the business, while its new iOS app has been downloaded more than 7.5 million times since its release in March.

Asos' dismissal of wearable tech provides a contrast to Topshop, which is currently running a four-week programme inviting fashion and tech start-ups to pitch ideas to make wearable tech appealing.