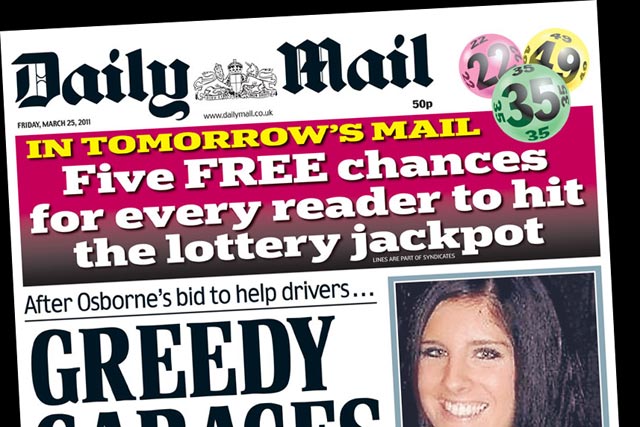 The underlying figure excludes a number of businesses disposed of or closed, such as London Lite.
A trading update from Associated's parent company today (28 March) stated advertising revenue growth had weakened over the months since October and November, which had shown a positive trend.
The fourth calendar quarter of 2010 (DMGT's first financial quarter) had shown 6% underlying advertising revenue growth. The company blamed tougher comparatives for the slowdown.
For the five-month period to the end of February, Associated's total revenues were up 2%, with underlying advertising revenues up 5% and underlying circulation revenues down 2%.
The picture continued to worsen at DMGT's regional newspaper division, Northcliffe Media.
Advertising revenues were down 12% in the quarter to March so far, a deterioration on the 6% decline in the previous quarter.
For the five-month period to the end of February, Northcliffe's total revenues were down 8%, with circulation revenues down 3% and advertising revenues down 8%.
Headcount at A&N Media, the umbrella company for the two operations, was down by 7% – 520 people including 317 at Northcliffe – over the period.
At a group level, DMGT, which also owns a number of business-to-business operations, reported 2% revenue growth for the five-month period to the end of February.
In November DMGT reported pre-tax profits of £146.3m for the year to 3 October, buoyed by cost cutting and the record performance of its Daily Mail and Metro titles.