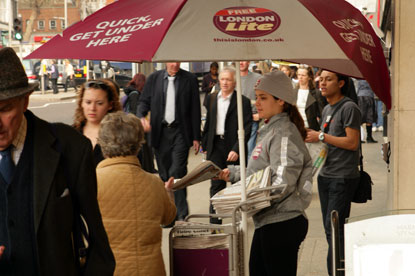 The publisher said consultation is taking place with 36 employees at the paper before a decision is taken.

The move follows the London Evening Standard, which is 24.9 per cent owned by Associated and 75.1 per cent owned by Russian oligarch Alexander Lebedev, going free earlier this month.

It also comes after News International's closure of its freesheet, thelondonpaper in August.

Steve Auckland, the managing director, Associated Newspapers Free Division, said: "The latest development in the London afternoon free newspaper space dictates that we look again at the future of London Lite.

"Despite reaching a large audience with an excellent editorial format, we are concerned about the commercial viability in this highly competitive area."