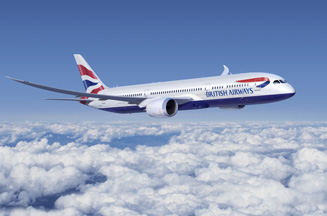 The division, called Revenue Labs, is focusing on patriotism and positivity as part of a range of marketing initiatives to achieve this.
Revenue Labs consists of two divisions, one focused on short-term strategic revenue-generating activity, and the other on long-term brand-building.
'We want to be at the forefront of getting Britain travelling, whether this is helping business travellers, or consumers taking a well-earned leisure break,' said Abi Comber, managing director of brand and insight.
The patriotic 'backing Britain' marketing activity will also include a range of campaigns aimed at other markets, encouraging travellers to come to the UK. It will run alongside 'Upgrade to BA', the airline's umbrella strategy.
The Revenue Labs unit has recently joined with government organisation UK Trade & Investment to donate £15m of air tickets to SMEs. It has also created a consortium, open to other corporations, to support British industry.
BA is looking for a global marketing director after the departure of head of marketing communications, Katherine Whitton, who took voluntary redundancy last year.
Passenger decline
British Airways' year-on-year first and business-class traffic fell by 17.7% last month.
International business flights across all London airports fell by 6% in 2008 year on year.
In January BA told the London Stock Exchange that it expected to post a £50m operating loss for the third quarter of its financial year.