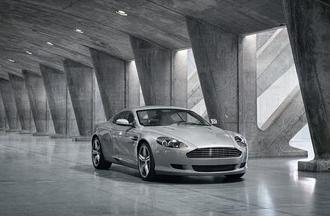 The new model, to be called Cygnet, will be based on the same technology used in Toyota's iQ vehicle. The Cygnet will be built at Aston Martin's global headquarters at Gaydon. The model is expected to go on sale next year and cost as little as £20,000.
'Now is the right time for Aston Martin to take this first bold step to embark on this special project,' said Aston Martin chief executive, Dr Ulrich Bez. 'This concept - akin to an exclusive tender to a luxury yacht - will allow us to apply Aston Martin design language, craftsmanship and brand values to a completely new segment of the market.'
The luxury car market is suffering poor sales in the economic downturn. Aston Martin has only sold 510 new vehicles so far this year, down 41% year-on-year, while Bentley sales are down 64%.