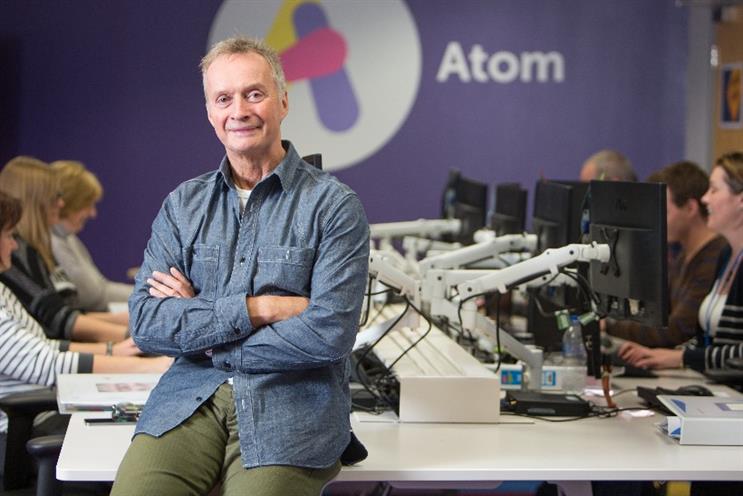 Speaking at the Marketing Society annual conference in London, Thomson, who announced yesterday start-up bank Atom had won £135m in funding, said he wanted Atom to be so close to customers' needs it almost read minds.
The former marketer, who founded Atom with the mission of being the Uber of the banking sector, said the concept of Atom tapped into the proliferation of mobile and how embedded tech has become in daily life.
Citing figures which indicate that more than half of consumers think about their phone before anything else in the morning (though he admitted for him his first thought was his wife), he said the idea of Atom as "remote banking" should be flipped on its head.
Instead, he accused traditional banking brands, such as Lloyds or Barclays, as offering a "remote" service by forcing customers to go to branches. Instead Atom, which he claimed had a strategic advantage because of its streamlined operating model, was "everywhere" - accessible from any place.
The charismatic Chairman, who also founded Metro Bank, joked he wouldn't rub salt in the wound any further of marketers of traditional banking brands, he quipped, "by telling you how screwed your businesses are."
He said the pace of change over the decade, driven by digital enhancements, had been "extraordinary" and that traditional banks would be held back by outdated back of house IT systems. He said while traditional banks may develop attractive apps for example, "you can put lipstick on a pig but it's still a pig."
"Our job is to look at big data and work out what you want before you need it," he said. Saying where traditional banks would, for example, send customers last month's statement, Atom would use data prediction and forecasting to send customers next month's statement.
He added marketers needed to wake up to the reality that digital transformation was on the cusp of a revolution, with technologies including brainwave computing and under the skin tech to be a reality in the not too distant future.