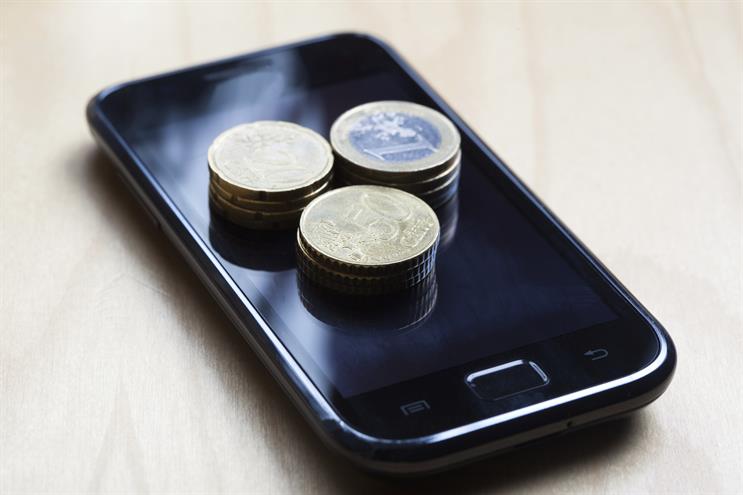 Atom is an entirely new bank brand set to launch in mid-2015 – but there won't be any branches to visit, and customers will have to do all their banking via mobile.
Unlike other newcomers such as First Direct, owned by HSBC, Atom is entirely independent. Its chief executive officer, Mark Mullen, was formerly chief executive of First Direct, and chairman Anthony Thomson is the founder of Metro Bank.
Lord John McFall, a Labour politician who rose to fame during the financial crisis, is a senior independent non-executive.
Stewart Bromley, Atom's director of people and customer experience, told Marketing that the market was "ripe" for a new entrant.
His comments came as Lloyds axes 9,000 jobs, shuts 200 branches and launches new digital services such as videoconferencing.
The big incumbent banks have delivered into digital, but are completely constrained in terms of customer experience and the product they can deliver
Bromley said: "The big incumbent banks have obviously delivered into digital, but are completely constrained in terms of customer experience and the product [they] can deliver. It's not a great proposition."
Atom is undergoing the bank licensing process currently and Bromley would not reveal exact details of its offering. But the service hinges on a mobile app with full banking capabilities and innovative authentication techniques, far beyond what is currently on the market.
The bank is expected to offer a range of products, including current accounts and mortgages for both business and retail customers.
Bromley describes the offering as a "self-service model" – the customer can handle all aspects of banking and still speak to a real person in customer service if needed. However, Bromley stressed this won't involve telephone banking, as per First Direct, which is telephone and online-based.
He added that the functionality was "fundamentally rich" and gradually learns more about the customer, rather than requiring other channels to complete transactions or other tasks.
Success or failure?
Despite these lofty ambitions and banking credentials, the brand may struggle to take on the big four. The financial services sector is not known for its dynamism, and Atom will need to pitch its marketing perfectly to win loyal customers from Lloyds, HSBC, RBS and Barclays.
Other competitors will include supermarkets and the Post Office, which have revamped their offerings recently and already boast customer loyalty and brand strength.
There has to be something attractive – it's hard to offer high rates, as we're in a low rates world, so it will have to be the ease of the offering
There's also no evidence that customers are in any hurry to switch banks, even when there is a better offer on the table, according to Margaret Doyle, partner and head of financial services at Deloitte.
Doyle pointed to recent changes that make switching a current account easier, and notes that the number of customers switching has gone up, but not by much.
Even if Atom wanted to tempt customers with a better financial deal, the bank is unlikely to differentiate itself by interest rates, which are currently low across the board.
"There has to be something attractive – it's hard to offer high rates, as we're in a low rates world, so it will have to be the ease of the offering," Doyle told Marketing.
She said: "This is all about marketing around customer service. Given rates are so low and [rival] banks will have a broader offering, they will have both the digital side and branches, then marketing and customer service will be central."
However, Doyle pointed out that new powers granted to the two financial regulators, the Financial Conduct Authority and the Prudential Regulation Authority, will make it easier for a new competitor to launch.
"It would have been much more difficult, even five years ago, to launch a digital-first bank, but a combination of regulatory changes encouraging competition, smartphone penetration [and] what people are accustomed to means next year could be a good time to launch."
The anti-bank
Atom has appointed digital agency TH_NK to co-create its proposition, but it isn't clear how the brand plans to market itself at launch.
Tarek Nseir, the chief executive officer, described the branding challenge as "no ordinary brief", but wouldn't reveal further details.
He said: "We have produced a good dozen digital visions for banks that have never properly left the page. The difficulty is why banks haven't been able to achieve that – there hasn't been the push or market imperative."
Bromley said Atom didn't necessarily plan to target a young audience – such as students applying for their first account - but anyone technically literate.
"It's not just the user experience – the products and pricing will be quite innovative and there will be a wider appeal than just the youngsters," he said. "Our marketing has to be quite clever in how you create that brand awareness, in a market that is dominated by core players."
"Being a digital brand, we'll be hot on digital, social media and all the usual suspects that go with creating a digital brand."
Read next