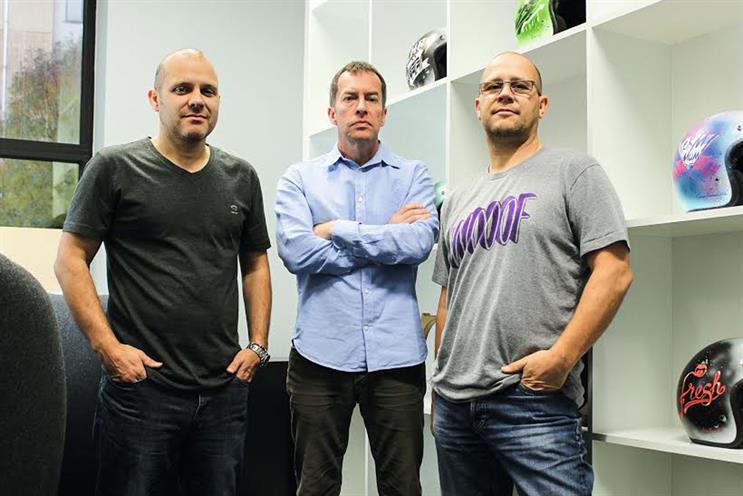 Willmott will report to Guy Bradbury, Atomic's executive creative director. He has been tasked with leading the agency's creative output, alongside Bradbury and Pete Mould, the design director.
He left DDB in 2012 shortly after the merger with Adam & Eve and rejoins former colleagues who also left in 2012 to found Atomic – Bradbury, Nick Fox, Jon Foulding and Richard Hill.
He started his career at Saatchi & Saatchi, under then executive creative director Dave Droga, and produced campaigns for the British Army, Club 18-30 and the NSPCC.
His work for the NSPCC earned a stack of awards in 2003 – four D&AD pencils, one gold Cannes Lion, two gold BTA Arrows, one gold One Show, one gold Creative Circle, and one gold Clio.
Later that year, Willmott joined Droga at Publicis New York as a joint executive creative director, before returning to London in 2006 to join J Walter Thompson as global executive creative director of Vodafone.
In 2008 he joined DDB as deputy executive creative director, reporting into Jeremy Craigen, then the executive creative director.
It is the first agency appointment for Willmott since leaving Adam & Eve/DDB in 2012.
Bradbury said: "Howard is one of the best writers and creative directors I have had the pleasure of working with.
"Having worked with him now at three different agencies, I have seen first-hand the drive, ambition and innovation he brings to clients' business, and to the creative department.
"I'm really excited about having him on our team as we continue to build one of the most exciting independent creative agencies in London."