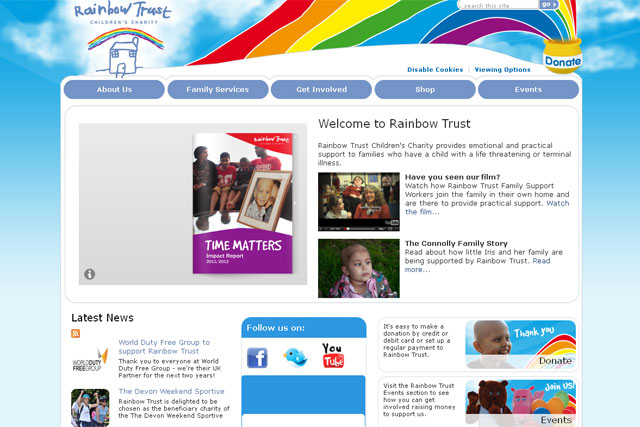 The agency is launching a campaign in April 2013 that will comprise a mixture of events, social media and activity with senior schools across the country targeting teenagers.
The intention is to raise the charity's profile to become a household name over the next three years.
Richard Hill, a partner at Atomic, said: "We've got big ambitions for Rainbow Trust, it's an amazing cause and we are very excited about this idea and its potential. With a lot of national fundraising activity focusing on adults, we think we've found a brilliant way to get young people involved."
Heather Wood, the chief executive of Rainbow Trust, said: "There are lots of campaigns that have proven how even smaller charities can create a huge groundswell of support and build national and even international awareness.
"The campaign we're launching with Atomic could give us the platform we need to reach out to so many more families who have a child with a life threatening illness."
Rainbow Trust has not worked with an ad agency before.
Follow @Jezzalee