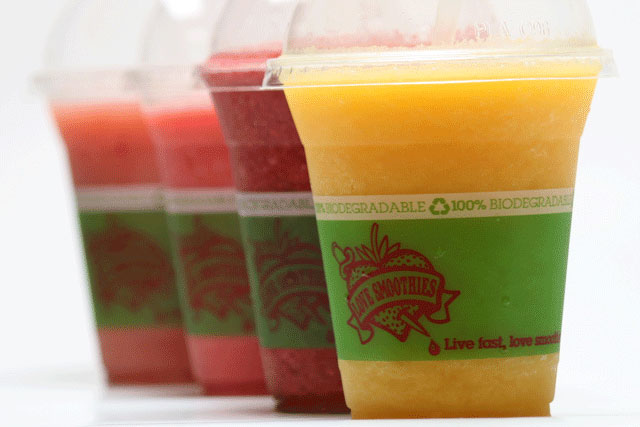 Love Smoothies is the largest distributor of fruit for freshly-blended smoothies in the UK and is planning to expand its footprint through cafes and other fresh-serve outlets.

The agency has been tasked with creating a marketing strategy for the brand to take on the other leading smoothie brands in the UK. Its focus will be expanding distribution in major conurbations and conquering new audiences, as well as a share of the pre-packaged market.

Richard Canterbury, founder and chief executive of Love Smoothies, said: "I was keen to find an agency that could build a marketing strategy that not only created brand consideration, but really drove behaviour change amongst our key target audiences.

"As a challenger brand in the marketplace, we have to be smarter, more engaging and more innovative in changing entrenched habits amongst the smoothie-buying public."

Love Smoothies began as a stall in Borough Market in 2004 and the company now delivers pre-packaged frozen fruit which can be blended with juices to make fresh smoothies to cafes, restaurants and tourist attractions across the UK.

Canterbury said: "Atomic London's focus and capability in delivering behaviour change gave me the confidence that we could build brand re-appraisal and deliver a hard ROI on trial, sales and distribution."

Atomic London was launched by the four former DDB executives in May 2012 and picked up the global advertising brief for the airline network Star Alliance in July.
Goulding added: "Love Smoothies is one of those undiscovered gems. As a product it knocks other Smoothie brands in to touch, but the challenge is gaining distribution and trial to help people discover it for themselves."