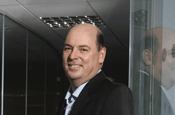 The Leeds-based agency will be responsible for raising awareness of the brand, which has more than 30 clinics nationwide, through a variety of TV ads, point of sale, e-marketing and direct mail packs. ATP will also handle all media buying on the account.
News of the appointment comes soon after ATP was appointed by Ultralase to its £8 million creative account.
Andrew Thirkill, the chairman of ATP, said: "We are delighted to be working closely with Sk:n to help develop and grow sales despite the current economic climate."
Robin Jones, the marketing director at Sk:n, said: "ATP offers a first class service to Sk:n, with demonstrable understanding of the market and our specific client needs. I see ATP as very much part of my own team."