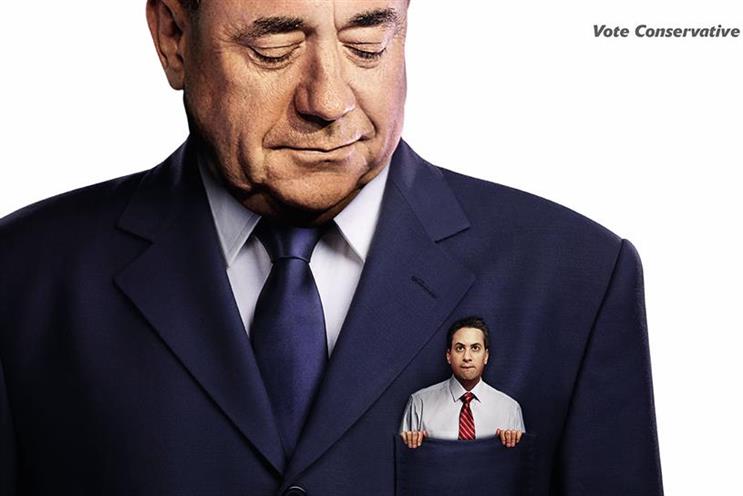 According to a report in The Times, the ad echoes the Conservative Party General Election 2015 poster showing then Labour leader in the pocket of then SNP leader Alex Salmond (pictured above), which was created by M&C Saatchi.
The Britain Stronger in Europe campaign is understood to have thought they would benefit from linking Johnson with the unpopular Farage.
However, acccording to one senior source, David Cameron vetoed its release on the grounds he wanted to bring the Tory party back together, although other figures in the campaign claim it is still a possible runner.