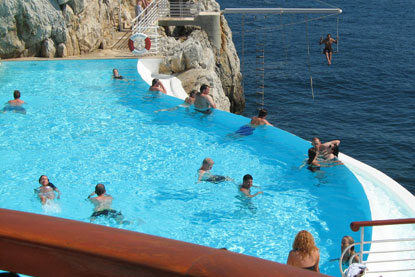 Reports suggest that entries are down by around 20 per cent and despite a last minute flurry of delegate registrations, attendance at the week-long festival in the South of France is down by around 40 per cent.
Agencies have blamed the economic climate for their decision to stay away, though it seems that appearances are more of a factor than economic realities.

It's not so much that agencies can't afford to send people, more that they don't want to be seen sunning themselves on the Croisette after having to make redundancies and impose pay freezes at home.

And for those agencies that are attending, Cannes promises to be a more subdued affair this year.

None of the big agency networks are hosting the usual extravagant parties, and the focus has been placed more forcefully on the seminar programme.

Agencies are this year competing on the big name speakers they can deliver (from David Plouffee and Spike Lee to Roger Daltrey) rather than on the size of their yachts.