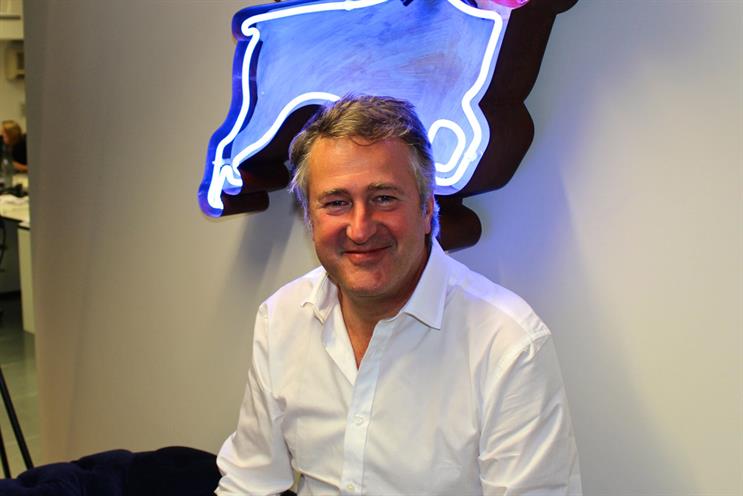 It's the 200th anniversary of the Battle of Waterloo this year. Now, I am not trying to stick the (Wellington) boot in but there are reasons to think network agencies are on the brink of being routed like Napoleon's grand armies.
This gives independents the opportunity to ride in and seize the client's colours – or at least their confidence and business.
It's a tough time for agencies right now. We know margins are getting squeezed and maybe clients are valuing "pure" creativity less than they used to. We can see this in Kingston Smith's recent Marketing Monitor report.
The top 50 creative agencies have seen the fifth consecutive fall in their margins.
Independents are taking a beating as well. Recently Campaign editor Claire Beale lamented the demise of Johnny Fearless (and also argued that more independent creative agency start-ups are needed for the health of the industry).
To me, the difference between network agencies and independents in hard times lies in the attitude. The former are wailing that they cannot deliver creativity, innovation and execution – or attract talent – on these margins.
I have served proudly on the network agency side and know they can produce amazing work with loads of talent.
I also know they have huge overheads, support holding companies and their shareholders, have set processes and systems built over many years and margins beaten up by endless rounds of financial negotiations.
But the old tropes about independents – that they are nimble, passionate and that the senior team is accessible – all hold true.
We can add some advantages inspired by new cultural behaviours and the start-up approach seen in other sectors. Let me elaborate.
The smart agency will now embrace data and technology into the heart of its creativity. Technology is just a tool. It can gather more data about the targeted audience, enable exciting interactive, personalise stuff to be made and then help distribute the finished work to the right people. And in so doing, help save money for agency and client.
Who wouldn't want richer knowledge about the customers you want to excite or enthuse?
Our own creative partner Guy Bradbury is happy to wallow in data just so long as he can use it to nail and execute stunning, effective work.
We have something coming up for The Francis Crick Institute with Cancer Research UK that uses tech and data in a simple way to create a meaningful, touching piece of work. Client demand has also seen us recently add a programmatic offering in the form of 'Atomic Live'.
The inevitability of an increased programmatic landscape was crying out for a real injection of creativity to sit right at the heart of it. Innovation such as this is necessary if you want to try and stay ahead of the curve.
Look at the much-lauded Droga5. It raised funding by selling a minority stake not to an agency network but to one of the most powerful talent management agencies in the world, William Morris Endeavours, and now can access top actors and writers. Clever thinking.
Finding collaborators to help you innovate and deliver a great idea comes easier to the independent. We're not forced to work with a network sibling who apparently has the services we need – we can just find the best fit, creatively and culturally, strike the right deal for the project and get stuck in.
Talent? Well, the studies say that the younger minds who fuse creativity, digital savvy and curiosity don't value a sky high salary so much as the freedom to work on their own projects occasionally, a fun environment and a level of responsibility.
An analogy might be that once all the bright young things wanted to work for the BBC. Now they'd rather get stuck in with a Netflix or a YouTube. I am confident independents can attract good people.
And those naysayers who think small agencies and start-ups cannot deliver for big clients?
How long have you got for examples? Think Lucky Generals and Paddy Power, Joint and the relaunch of the TSB, 18 Feet and AkzoNobel, and ourselves and Star Alliance.
It's not easy being an independent. But if you get your offer right, diversify your revenue streams and are open to collaboration then you have the resources to deliver stuff to clients that work, which emotionally engages response in a way that gets the customer to take action, to do something.
No guts, no glory, as they say.
Nick Fox is a founding partner at Atomic London