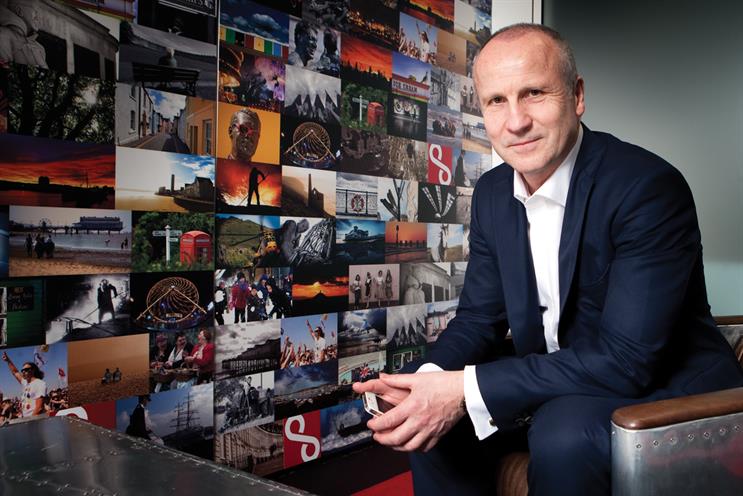 Steve Auckland is refreshingly open and down to earth when Campaign calls him. Though we are nine minutes behind schedule, there is no prick­liness or an undercurrent of "Who do you think I am?". He is immediately affable, which may surprise those who remember headlines from the media pages last year about his employer Northcliffe Media taking legal advice after a spoof Twitter account surfaced. But then Campaign wants to discuss his new role rather than satirise him.
The 57-year-old Yorkshireman has been given a fresh and hefty responsibility at a time that is, for most people, the twilight of their working lives. In November last year, it was announced that Auckland would become the chief
executive of Local World, a newly formed business that combines Northcliffe, Daily Mail and General Trust's regional arm, and the regional newspaper group Iliffe News & Media. The company, whose chairman is the former head of Mirror Group Newspapers David Montgomery, is now the fourth-biggest regional newspaper publisher in the UK.
Despite Trinity Mirror investing a 20 per cent stake in the business, it will not pool its regional titles into Local World. Auckland explains that where the businesses will work together is in "back-office areas". For example, it will allow 40 per cent of Local World's printing to be done on Trinity Mirror sites.
Dominic Williams, the print and radio director at Aegis Media, says Auckland is the right man for the job: "If anyone is going to get clients to spend more in regional, it's Steve."
Having worked at DMGT for the past decade, heading Metro for eight years and then taking over the reins of Northcliffe nearly two years ago, Auckland understands how regional publishing can have a national footprint and a national appeal to advertisers, so long as it is straightforward. Metro, after all, is a national, urbanite newspaper brand with regional editions for 15 UK cities. Northcliffe, in contrast, was regional publishing as raw and as rural as you can get (the Shepton Mallet Journal, anyone?).
Within months of taking over Northcliffe, Auckland had masterminded a plan with Georgina Harvey, the former managing director of Trinity Mirror Regionals, to make it easy for national ad­vertisers to work with a variety of regional newspapers. The pair co-launched The National, a national sales package of 16 titles that spans five publishers including their then respective companies.
For the first time, according to Auckland, national advertisers had the opportunity to book a select number of urban centres that formed a print footprint in excess of Metro's. "We have more creativity and flexibility than anyone else in the market on that," Auckland says. "We are getting to a new audience for a lot of national advertisers who have not been able to get the strength of regional media in the past." He names BMW, Sainsbury's and Boots as examples of national advertisers taking advantage of this offering – "people who have not been in regional media for a very long time".
Auckland explains that he took a lot of the knowledge he had built up at Metro and applied it to Northcliffe. Metro, he says, is a "very simple proposition that is easy to advertise in and easy to pick up, and we've taken a lot of that simplicity to regional publishing". In addition, Auckland says, he believes in being "hands-off" with the local teams, rather than dictating orders from London. He says this pays off because "those sale teams are very close to their communities, close to their advertisers and, therefore, they can monetise it quite well".
For an industry that has appeared in constant decline for the past few years, Auckland is sur­prisingly upbeat about it all. Yes, national revenue is a struggle, something The National is trying to tackle, but local display is "doing particularly well" due to a "strong" digital plan that Northcliffe, and now Local World, has adopted. He adds: "We're getting digital growth rates around 30 per cent in terms of audience and, monetising it, we are finding that not as difficult as it might have been." A strategy that Northcliffe has been adopting is focusing on directory-type advertising on the local online portals, which is resulting in a retention rate of 83 per cent across a six-month period.
Contrary to rumours, Auckland insists that, for now at least, there are no plans to axe any titles that have geographical crossovers: "We don't see ourselves closing titles. Actually, we're seeing if we can grow titles and advance what we are trying to do rather than cut back."
However, he does expect more dailies to become weeklies. Eighteen months ago, Northcliffe turned four dailies into weeklies in Torquay, Lincoln, Exeter and Scunthorpe. "Those worked really well – we got a profit in Torquay that was four times larger than it had been when it was a daily," Auckland explains. But he does not believe that print is dead: "There is still a good future for strong weeklies and strong dailies."
All of this experience will be vital in making Local World, which consists of 16 daily titles, 36 paid-for weeklies and 40 free weeklies, work. A £10 million investment will contribute to a transformation of local websites, starting with three "pioneering sites". It is obvious that Auckland is excited about the deal, which only went through last week. "They're all ours now," he says with pride.