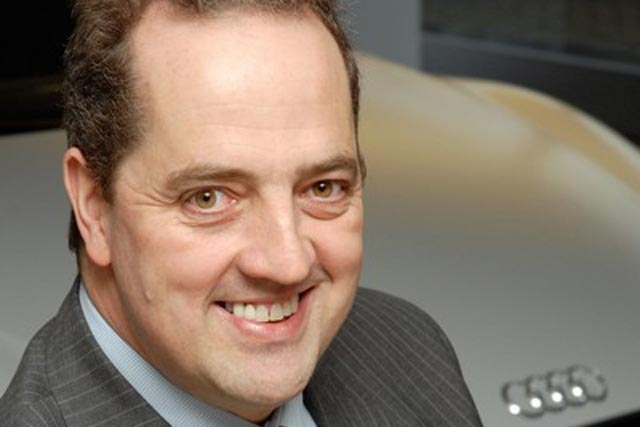 Duffy, who held the role of marketing director at Audi UK, will take up the post of marketing director at easyJet next month.
Olden joined Audi this month and it is understood that he is not a candidate for the role on a permanent basis.
He has experience of working across premium brands, including spells as chief marketing officer for the World Gold Council, and sitting on the board of the World Jewellery Federation.
Jeremy Hicks, director of Audi UK, said: "We are very fortunate to have the considerable expertise of Philip Olden with us for as long as it takes to identify our permanent candidate, and we shall be taking full advantage of his prestige brand skills during the time he is here."
The two men will work together until a permanent replacement is found.
Olden will report to Hicks, who said: "We have decided to take our time to secure our long-term replacement for Peter Duffy, who has had a tremendous impact on our communications standards over the last three years.
Audi sponsored Wired magazine's iPad app in November, and launched new ads for its A7 Sportback model during 'The X Factor' finals in December.
A new ad for the A8 is due to air during the Super Bowl broadcast in early February.