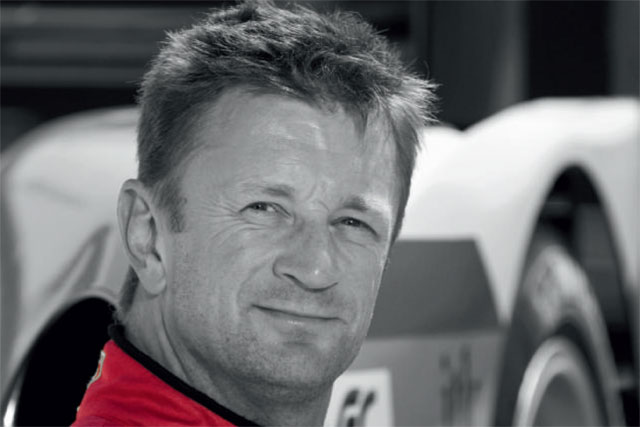 McNish is retiring from Le Mans sportscar racing after 32 years in the driving seat. He first drove for Audi in 2000 and achieved 29 race victories since, ending his run by being crowned the FIA World Endurance.
The tactical ad, running in newspapers and motoring magazines, is created by BBH Retail and entitled: "Le man".
It reads: "After a 32 year career, 29 victories for the Audi sports-prototype teams, 18 pole positions, 17 fastest laps, and four title wins, the flying Scotsman, Allan McNish, is retiring.
"Our partnership with Allan began in 2000, culminating in victories in both the 2013 Le Mans 24 Hours and the FIA World Endurance Championship.
"A track record that will ensure he remains one of the world's finest endurance racers. Thank you Allan, from all your friends at Audi."
McNish was previously featured in Audi advertising as part of campaigns for its A7 Sportsback, including "A day in the life of an Audi driver" campaign, before the style was overhauled in 2011 to make way for the "Audi Humminbird".
The racer previously featured heavily in the brands'