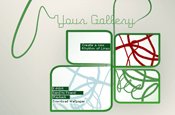 At the same time, Audi is holding a pitch to find an agency to handle its technical web build projects.
It has already approached a number of agencies with the brief and a review will begin within the month.
The successful agency will report into the car manufacturer's headquarters in Ingolstadt, Germany and will be responsible for all of its web design and build.
BBH will then produce all of the creative content for the sites alongside the remainder of Audi's digital marketing communications.
A huge chunk of Audi's advertising business - such as above-the-line work, direct marketing, CRM and retail communications - is already handled by BBH. It also handles the Audi Channel.
The agency would not confirm or deny the move. Audi was unavailable for comment.
Separately, BBH has been added to the £40m global Heineken roster.
The agency was asked by the brewer to work on a paid-for brief and it is thought that both the incumbent, The Red Brick Road, and Wieden+Kennedy Amsterdam also submitted creative work.
BBH is expected to work with Heineken's head office on a global brief to bring all of its marketing activity together under one global idea/tagline.