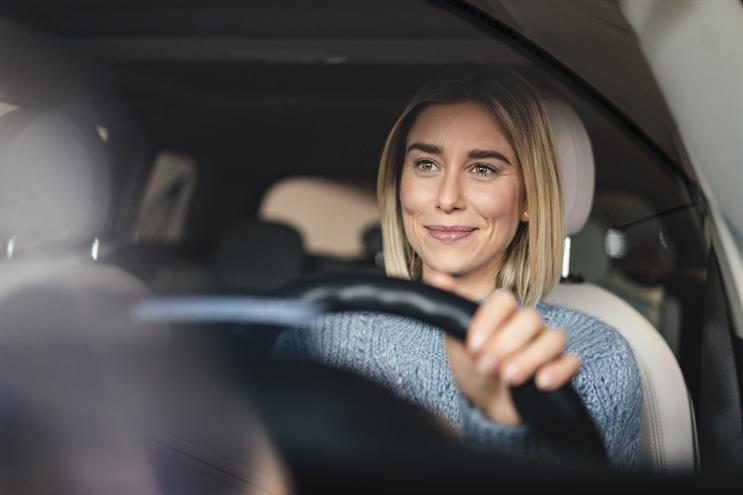 What do Audi, Disney+, and Danone have in common?
 
A leading car manufacturer, a streaming service from one of the world's most recognisable names, and a premium yoghurt brand. On the surface, they share few attributes..
 
The answer is they have all discovered the game-changing power of reaching audiences where they've rarely been reached before: in their cars.  
 
Cars are no longer digital blind spots. The outside world has entered the in-car world. Smart speakers and digital dashboards have brought the digital revolution inside cars, unlocking something all brands crave: a brand-new space to reach captive audiences. By 2026, 100% of new cars registered in the UK will be connected: that, right there, is a gold-plated opportunity waiting to be seized.
 
Waze, the free driving app that uses crowd-sourced data for its maps, has been ahead of the curve. It already successfully helps brands reach high-value on-the-go consumers at the critical moment before a purchasing decision, through its location and contextually based advertising platform.

From supermarkets to coffee shops, and petrol retailers to fast food outlets, several sectors in the UK have already seen great success partnering with Waze. Its influence doesn't end there, though. Waze is multi-sector friendly, with high-end auto manufacturers, global entertainment players, and some of the biggest CPG brands turning to Waze to reach an on-the-go audience.
 
Why are large brands turning to Waze? Ipsos research has shown that drivers who use the app are likely to drive more, are more spontaneous purchasers, and are more receptive to advertising. They have also happily consented to allow advertising in their car. If a brand was building the perfect consumer, they'd look a lot like a Waze user.

We take a look at how Audi, Peugeot, Disney+, and Danone worked with Waze, and why UK brands should be building an on-the-go, in-car marketing strategy.
 
Getting Disney+ seen
The rise of entertainment streaming has seen intense competition between platforms to nudge ahead of the pack. Constantly updating the programming keeps viewers coming back and entices new subscribers, but only if new shows are effectively trailed and communicated.

So Disney+ partnered with Waze to hit a captive audience in France to shout about its new content. The approach was to leverage the busy summer holiday market, with a Day Blast Takeover that included brand messaging on the Waze app at the start of the day and, when the car was at a full stop, promoting new content on Disney+ and highlighting deals. An innovative "Save for Later" feature on the ad kept Disney+ at the forefront of drivers' and passengers' minds.

The result? Disney+ reached two million Waze users across a high-traffic weekend. There were 2.37 impressions per driver each day and 7,000 drivers saved the message for later.

Driving awareness for Audi and Peugeot
Two of the world's leading car manufacturers turned to Waze, with great success.
 
Audi wanted to find new audiences and build awareness around its new range of hybrid and electric vehicles in France. Using pins and takeovers, Waze created a campaign around Audi's "Doors Open Event", emphasising event-related messaging and driving customers to retail locations.

In a separate campaign, Peugeot also wanted to increase traffic to dealerships, as well as grow brand awareness, in Spain. Waze tailored the campaign for different consumer moments: sponsored pins for drivers close to a dealership, and a takeover ad for drivers within a 10km radius of a dealership. The takeover ads came with the option of saving for later or driving directly to the dealership.

The results were eye-catching for both Audi and Peugeot. For Audi, brand awareness increased by 25%, dealership traffic was lifted by 14%, and 22% more people considered purchasing a new vehicle compared with drivers who hadn't been exposed to Waze's ad campaign. Meanwhile, Peugeot saw an ad recall lift of 72% and connected with 80% of Waze users in the vicinity of their dealerships.

Whipping up offline sales for Danone
French food and beverage giant Danone trusted Waze with promoting its new Light & Free yoghurt brand in its native country. With more than 12 million users in France at that time, Waze targeted on-the-go grocery shoppers to drive offline sales.

Using takeover ads plus pin and search, combined with data-led insights, the campaign had a real punch when it came to in-store sales. Danone saw a 6% sales lift in volume through Waze's ad campaign, which generated a 220% increase in recall versus non-Waze Danone ads. The campaign also saw a 10% increase in navigations to points of sale.

Across Europe, major brands - across various sectors - are seeing the benefits of reaching on-the-go audiences in their cars.

Find out how to be part of it with Waze here.