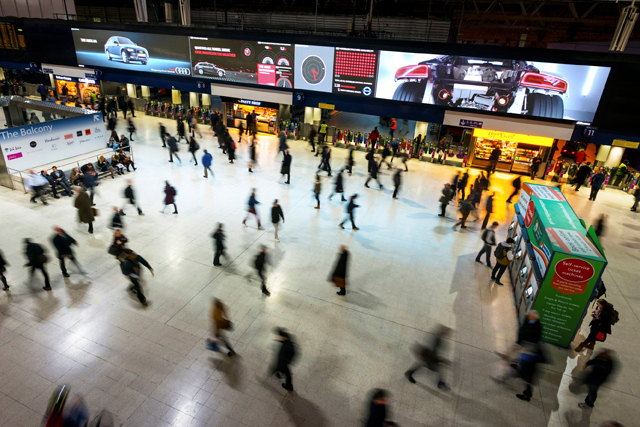 On Monday (10 February), the Volkswagen-owned marque will become the first brand to feature on Network Rail's 40m-long, high-definition digital screen – which it claims is the UK's largest indoor advertising screen.
The 'Audi Dashboard' concept, by BBH London, will feature live statistics and contextual messages about Waterloo station. It will display a series of quirky station facts incorporating Audi vehicles, such as: "31,451 cups of coffee bought. If this was petrol, you could drive an Audi A3 Sportback to the moon."
Messages will also be posted on Twitter using the hashtag #AudiWaterloo.
Kristian Dean, national communications manager at Audi UK, said: "The Audi brand is always progressive so it makes sense to be the first advertiser on the exciting new Waterloo Motion site.
"The combination of a strong ABC1 audience and an average dwell time of 17 minutes gives us a great opportunity to communicate key brand messages to the right people."
The campaign was planned by MediaCom, delivered by JCDecaux and bought by Kinetic, with production by Grand Visual.