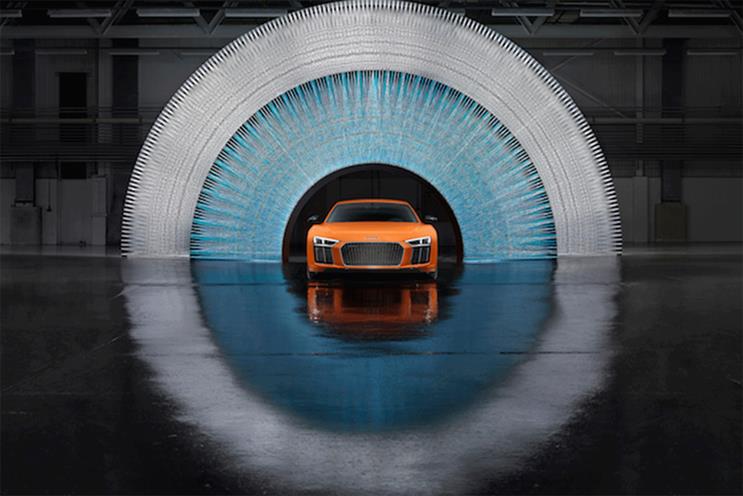 A 60-second TV ad begins with a close-up of a human eye, which is reacting to the noise generated by the revving engine of the car.


The ad is designed to give an impression of what it is like to be behind the wheel of the car, amid the constraints of UK regulations that stipulate car ads "must not demonstrate power, acceleration or handling characteristics except in a clear context of safety and reference to those characteristics must not suggest excitement, aggression or competitiveness".
The TV ad is accompanied by an outdoor, digital and print campaign capturing the work of contemporary artists Sebastien Preschoux and Yasuaki Onishi.
Preschoux has created an eye (below), 5.5 metres high and 9 metres wide, built from a complex array of specialist blue and white thread, while Onishi's installation (bottom) represents a heartbeat from the electrocardiogram readout of an R8 driver.


Client: Audi

Agency: BBH London

Contributing artists: Sebastian Preschoux and Yasuaki Onishi