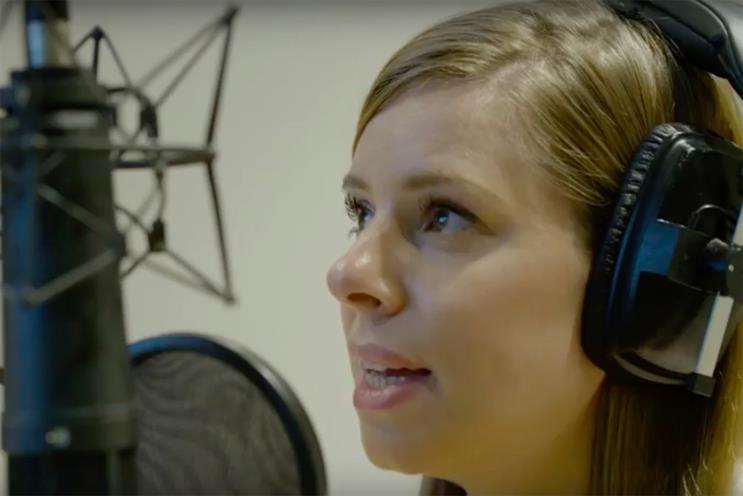 With the rise of new audio formats such as podcasts and streamed music services, listeners have more options than ever.
Radio still accounts for 75% of all listening, but the rise of multiple-function mobile devices (that's mobile phones to you and I) and that audio content is "device neutral" for the most part, means that people can listen to almost anything, anywhere, and at any time.
This shortlist for the Radio and Audio category for this year's Campaign Big Awards is a good taster for what audio has to offer, with work ranging from sci-fi cybercrime dystopia to a weary, relatable rant about modern society.
It just had to be audio for the work on this list; nothing else could do justice to the creative concepts.

Hiscox's "Synth" by Abbott Mead Vickers BBDO is an eerie radio spot featuring both the voice of a real-life human actress, and that of an AI "synth", to drag the listener straight into the Uncanny Valley.
The ad illustrates just how far technology has come – and how simple cybercrime is in the digital age. Another ad in this campaign fed an AI program a steady diet of sci-fi novels, then got the program to write the script for its radio ad, with unsettling results.

Meanwhile Dove reinforced its body-positive messaging of recent years with "Positivity Radio" by Ogilvy UK, a piece of audio that used binaural tech to play similar messages in each ear, with a crucial difference, to display the messages heard by young women with regard to their appearance.
Dove did very well in Cannes a couple of years ago with its "Tongue" ad, which was a fantastic example of how audio can give the listener a very visceral connection to their own bodies, so it's good to see it continue in this vein.

Dexcom's "Fistbump" by McCann Birmingham featured a world-weary, cynical VO lamenting the state of modern society by focusing on a particular breed of irritating person. This very British campaign won big in Cannes, and it's no surprise we're seeing it in the BIG Awards shortlist.

BT Sport's "90 in 90" is an extraordinary example of commitment to an idea, and another one from Abbott Mead Vickers BBDO; a game of football is 90 minutes, so 90 separate minute-long stories and moments from football history played out in real-time.
There's so much trust in the medium on show here, and for football fans, each spot offers genuine insight and a perspective you may not have heard before. Finally, this ad could simply not have been made on this scale for TV.

We're watching the audio revolution unfold – and with that is coming a raft of creatives clearly taking full advantage of a surge in interest in audio in all its forms. The ads on this shortlist are a bellwether for the industry as a whole, which is pricking up its collective ears to the power of sound.