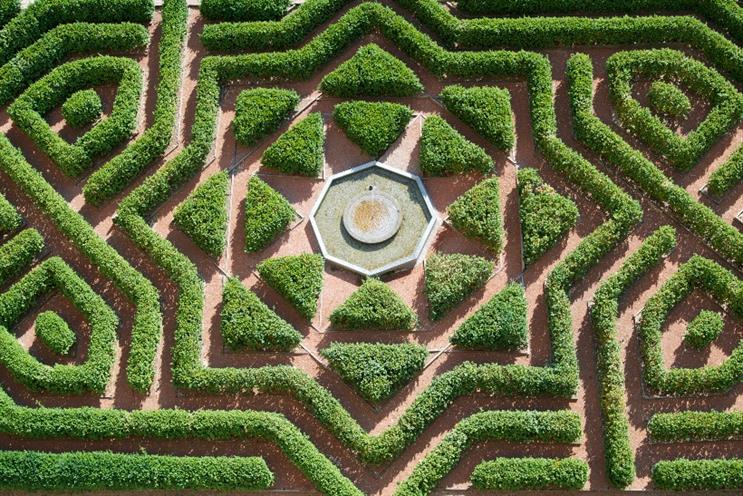 There's not much I remember from my university days (for a number of reasons that I won't go into here). In reality, I don't apply much of the theory that I learned at that time to my digital role here at Audi – in fact, the closest I probably get is trotting out the occasional reference to Howard and Sheth's Evoked Set or Maslow's Hierarchy of Needs.
There is, however, one principle that keeps coming back to me. 'KISS' – or 'Keep it simple, stupid' – may not be the most impressive piece of business theory that I could reference, but it is the most effective.
Speeding up understanding
Everyone craves simplicity because it facilitates, and speeds up, understanding. And the more we understand, the better the decisions we can make. This is even more important in a complex world like digital marketing, where we're right at the forefront of technological advances.
I'm on a crusade for us to embrace greater simplicity in our complicated world.
It strikes me that, as an industry, we do the opposite of keeping it simple; we make things complicated. Whether it's using acronyms (SEO, SSO, SOA, PPC, ESB), giving new names to disciplines that have always existed (big data) or christening simple activities like automatically buying media space using data with complex sounding titles (programmatic ad buying), we seem to deliberately introduce complexity for the sake of it.
It also seems that we are all complicit in perpetuating this complexity. Why? Does it make us seem clever? Does it make our roles seem more important? Or, whisper this quietly, is it because sometimes we don't actually understand what we're talking about and use this complexity to hide behind?
Sigh of relief
This reminds me of a conversation I had with a 'solutions architect' many years ago about service-orientated architecture (SOA). After a while listening to why this was so important and how much it would cost, I bit the bullet, admitted that I didn't get what he was talking about, and asked him to make it simple so that I could understand. "Right," he said. "Service Orientated Architecture is cool stuff that you build once and can use again." I breathed a sigh of relief.
Simplicity cuts through. That's why I'm on a crusade for us to embrace greater simplicity in our complicated world. Armed with one simple admission – "I don't understand" – and one simple question – "Please could you explain in a way that I can understand?" – I think we can all improve the impact and reputation of us digital marketers.
Ask for clarification
Keeping it simple implies two things: first, that you have enough understanding of something to be able to succinctly explain it to someone else, and second that you have the ability to summarise and communicate it.
For a digital marketer, to keep something simple is a sign of true understanding. To ask for clarification is a sign of true bravery. To denounce complexity, and KISS instead, is a sign of confidence.