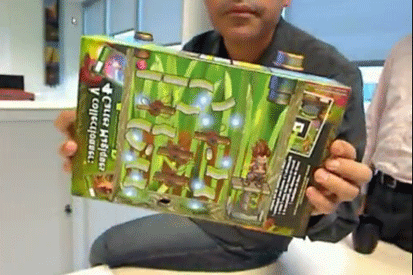 The game has been designed by Dessault Systemes, a company that specialises in software for 3D simulation, including product design.

The AR campaign is running on boxes of Nestle's Chocopic cereal. The game itself is fairly simple – a variation of the hand-held maze games requiring the player to manoeuver ballbearings in to a hole. Achieving that has a rather spectacular effect in the AR version, as shown off in this video released by Dessault:



The film 'Arthur and the Revenge of Maltazard' is directed by Luc Besson and will roll out in cinemas across Europe, starting in France next month. It is produced by Europacorp, a film company co-founded by Besson that works with Dessault Systemes to develop 3D cinema and marketing experiences.

Mehdi Tayoubi, Dessault's director of interactive strategy, said of the partnership: "The future of marketing in all sectors and naturally also in the entertainment industry is about brand experiences or what we call experiential marketing. Our 3D tools are very well positioned to serve this new vision for our client or even for ourselves."