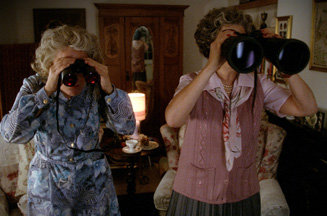 The new brand communication, which airs for the first time this evening, introduces two characters called Margaret and Mabel.
The two old ladies are nosy neighbours who like to keep a watchful eye on activity in their street. One of the neighbours is a working mother with a young family who uses Aunt Bessie's to cook traditional meals for her family.
The marketing campaign, which spans TV, press, online and radio, has been developed by VCCP and will initially focus of the brands core products, Yorkshire puddings and roast potatoes.
The activity has been developed to make the brand more attractive to a younger audience.
EuroRSCG held the account before VCCP and the agency's last work aired before Christmas and showed a family preparing a festive dinner.