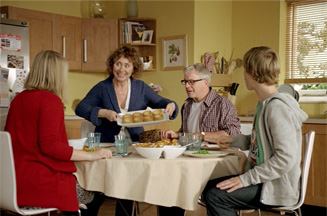 The overall £6m marketing investment will include anad campaign this autumn created by newly-appointed agency VCCP.
The ads will focus on Yorkshire pudding and roast potatoes as well as support for its Great Sunday Lunch campaign from Age Concern & Help the Aged.
This autumn it will launch Aunt Bessie's new Midweek Minis and Aunt Bessie's Bit Size Yorkshire Puddings
Aunt Bessie's will relaunch its Jam Roly Poly and Spotted Dick in new microwaveable packaging. The desserts range will also be expanded to include Aunt Bessie's Chocolate Roly Poly, Syrup Sponge Pudding and Jam Sponge Pudding.
The final NPD comes in Aunt Bessie's vegetable range, which will see the addition of a Casserole Vegetable Mix with Dumplings product.
Finally, it will re-launch its Honey Glazed Roast Parsnips.