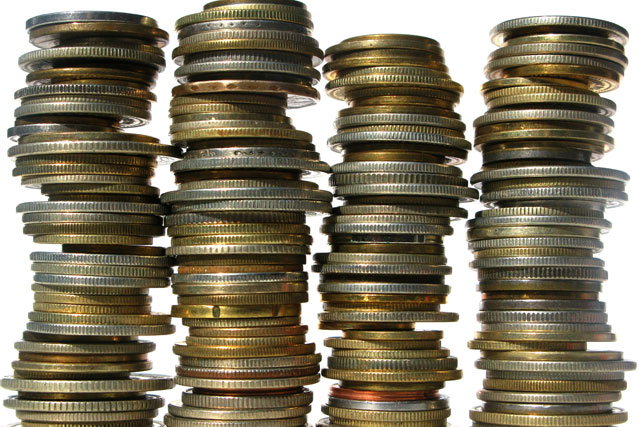 Everybody, it would seem, is into this austerity business. It isn't just Waitrose price-matching Tesco or year-round sales - now even the Pope has been sending us signals that he gets it and is not insulated from the prevailing winds. This is important: if it enters the realm of the Vatican, you know that something is going on.
At LOCOG we spent a lot of time thinking about austerity, and how a project as confident and ambitious as London 2012 could sit within a more pragmatic economic climate. How could a bold, optimistic promise make more sense than ever in 2012, when the sun had gone in?
THE NEED FOR OPTIMISM
We studied austerity, but spent much more of our time studying optimism. Even after a few weeks of the "A" word being used repetitively by just about everyone, it became obvious that the most interesting question was not "How do we fit into this new world?" but "How do we use this to make more sense than ever?" Never, as they say, waste a good crisis.
We found inspiration in the early 1930s, the time of the last "great crash". Weetabix, Farrow & Ball, Porsche and Revlon were all new ideas and innovations launched at a time when the orthodoxy would have it that the conditions were too hard and tough for people to take risks. Counter-logically, they found optimism in austerity.
And so, although we never forgot that every month a third of UK families run out of money ahead of payday (the actual number will be higher, stiff upper lip and all), we also knew that, for all the doom and gloom and the media pessimism, the public wanted a way out - they are constantly on the search for injections of positivity and purpose.
STABILITY IS THE NEW GROWTH
Five years in, two things strike me. The first is a growing sense that "the worst is over", that we have bottomed out. Look into the YouGov data (right, click to enlarge). In effect, stability - or the lack of instability - has become the new growth. We have adjusted our position: we might not be more confident about the future, but we feel more prepared.
This links to the second thing: a growing sense of resilience. We've been through tough times before; we will muddle through. Where we can, we are paying off debts or comparing the market like never before. If not, we're not upgrading the car this year, not even thinking about solar panels and no longer stopping at the supermarket's organic section.
THE CONTRADICTIONS WILL CONTINUE
All this means that the contradictory signals will continue to dominate, and being prepared for them will define our next decade.
Waitrose will keep growing, zillions of iPads will be shipped next Christmas, we will buy apps we will never open and book taxis through a thing called Hailo, while Aldi will keep growing share. At Marks & Spencer, food will go up but clothes will go down. We will turn more to those we trust and quickly shun those in whom we lose faith.
Our quest will be for value and values, not simply price and convenience. Twenty years ago, we didn't want to tell people we had got something cheap, but now we tweet it and tell the world. We're changing - as much, perhaps, as in the 30s; a terrifying and electrifying thought that should motivate us all.
ARISE THE OPTIMISTS
And so, arise the optimists, the so-called "crazy ones". Those that offer up change, innovation and more interesting versions of the future, whether that will be selling butter the Lurpak way, or giving 16-year-olds the new skills and vocations they need through @NCS. Maybe even asking people to stop buying toasters as a wedding present and contribute instead to the #onethingiwant at @PatchworkP.
What's clear is it will be the optimists that dominate the next decade. Join them.
NEXT MONTH
Every month, YouGov has kindly agreed to allow us to drop in some questions. In the next issue, we will address the subject of trust.

Tweet your ideas and questions

Follow @nugentgreg