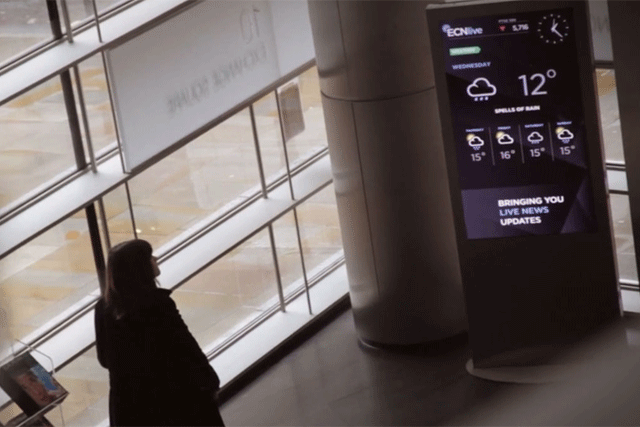 ECI acquired the network from private equity company Octopus Ventures and additional minority shareholders, but would not disclose the financial details of the deal.
The ECNLive UK and Europe portfolio is a digital outdoor display network that operates in London, Paris and Amsterdam, mainly through panels within office buildings. It currently has more than 130 sites in London.
Bruce Fink, the executive chairman of ECI, said: "Following completion of the purchase, the new global company is primed for an aggressive expansion of the ECNLive and Executive Channel networks."
Following the acquisition, Charles Parry-Okeden, one of ECI's three founding partners, has been appointed the global chief executive of the company.
Stephen Gale, the sales director and founding partner of ECNLive, has now been appointed promoted to managing director as part of the buy out.
Parry-Okeden said: "This is an exciting time for Executive Channel. It's always been our intention that the UK, European and Australian networks operate as part of a global business.
"We are also delighted that Stephen will continue to drive our UK future development in his capacity as managing director. He's commercially focused and has a proven track record in developing innovative solutions to meet client needs."