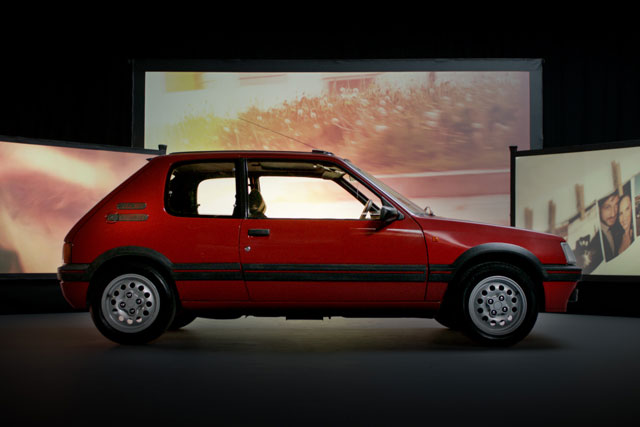 The campaign features a collection of short films that dramatise some of the car stories Auto Trader has helped people start over the last 35 years.
It will include YouTube and MSN homepage takeovers and distribution across key video sites.
Creative agency Glue Isobar, which won Auto Trader's £4m advertising account in September last year, has developed a fully integrated digital campaign across mobile and online channels, based on individuals reliving memorable moments they have had with their cars.
Ads will drive viewers to a campaign page on AutoTrader.co.uk, where users have the opportunity to create an automotive story of their own by winning memorable driving experiences.
Auto Trader will engage its existing Facebook and Twitter communities, encouraging them to share their own personal car stories, while a mobile campaign will give mobile and tablet users the opportunity to watch the films and play to win one of the automotive stories on offer.
Media has been handled by Carat and iProspect, with an estimated seven-figure spend.
This mobile and online-only approach is a first for Auto Trader, although a second wave of activity in September will include TV.
Jonathan Williams, Auto Trader's recently appointed director of consumer marketing, said: "With this campaign, we hope to strengthen the relationship we have with our customers and shift the consumer perception of Auto Trader as being just an online marketplace for buying and selling used and new cars.
"We're proud of Auto Trader's rich heritage in helping people find the right car for them since 1977, but that's not all we do. We are constantly evolving the business, and this is a new approach for the business. It is our first time advertising solely online and YouTube advertising in particular is a platform we've not previously explored."
Auto Trader has already engaged with new platforms, launching a Facebook plug-in in January that allows users of the social network to tell their friends which cars they desire the most.
The circulation of Auto Trader magazine averaged 60,524 copies during 2011, according to the latest magazine ABC data. This is down from 102,620 copies in 2010 and 147,459 copies in 2009.
Follow Nick Batten on Twitter @NickBatten2